The Duke Division of Nephrology strives to provide quality care for our patients through a focus on patient satisfaction, ongoing research, and the education and development of faculty and fellow physicians.
The mission of Duke Nephrology is to combine the delivery of outstanding clinical services with world-class research and teaching. To this end, the programs in the division are structured to address the most pressing needs facing patients with kidney disease. The division is led by Myles Wolf, MD, MMSc. 
Areas of emphasis include the treatment of end-stage kidney disease, transplantation, hypertension, cardiovascular disease, glomerular disease, education and bone/mineral metabolism.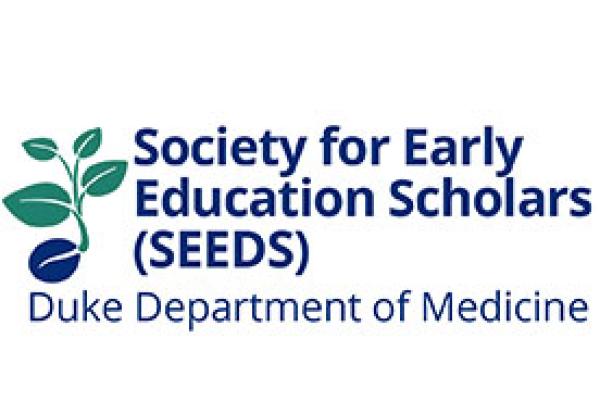 Society for Early Education Scholars (SEEDS)
The SEEDS Program is a year-long mentored education program designed for fellows planning careers as clinician educators or education scholars. This program will develop educational leaders and scholars through participation in a focused year-long curriculum with mentored teaching opportunities.
Contact Information for Graduates and Future Fellows
Duke University Hospital
Nephrology Fellowship Program
External/Physical Address:  2 Genome Ct. Durham, NC, 27710
Interoffice/Mailbox:  Box 103015
Durham, NC  27705
Phone:  (919)-684-9737
Fax:      (919)-681-6448 
Attn: Marianne Drexler