The Duke Division of Nephrology strives to provide quality care for our patients through a focus on patient satisfaction, ongoing research, and the education and development of faculty and fellow physicians.
Welcome Nephrology Applicants
Updated May 30, 2022- We recognize that applicants will be impacted in complex, diverse, and unique ways during the COVID-19 pandemic. Please remember that Duke uses holistic review of applicants for fairness and thoughtful review. We will continue to update this section as we make decisions regarding applications for the 2023 class.
Below we will provide a few frequently asked questions.
How many fellows are accepted each year? We plan to match 5 fellows into our program
Do you have a separate research track in the Match? Duke Nephrology has a long-standing history of success in training physician scientists. Our philosophy is to recruit 5 outstanding fellows into our program. Each fellow has the option to enter into our research or other tracks. Thus, we have decided not to have a separate research track in the match and allow for our fellows to decided after they arrive (either doing 2-year clinical or 3-year research). Each fellow will be provided with mentorship and support to help guide them on the appropriate career track (research, clinical concentration, global health, education, etc).
How will interviews be conducted for fellowship applications for the July 2023 start? All interviews will be conducted virtually using Zoom. We have provided each applicant or interested applicant with sufficient materials (video/print/website) in order to allow each to get a feel for our program culture and unique opportunities at Duke.
How have the educational conferences changed as a result of social distancing? We had been using Zoom to record our lectures even before COVID-19. Now, we have shifted all conferences virtually to Zoom and each of these are recorded.
Follow us on Twitter, Instagram, Facebook, and YouTube
The mission of Duke Nephrology is to combine the delivery of outstanding clinical services with world-class research and teaching. To this end, the programs in the division are structured to address the most pressing needs facing patients with kidney disease. The division is led by Myles Wolf, MD, MMSc. 
Areas of emphasis include the treatment of end-stage kidney disease, transplantation, hypertension, cardiovascular disease, glomerular disease, education and bone/mineral metabolism.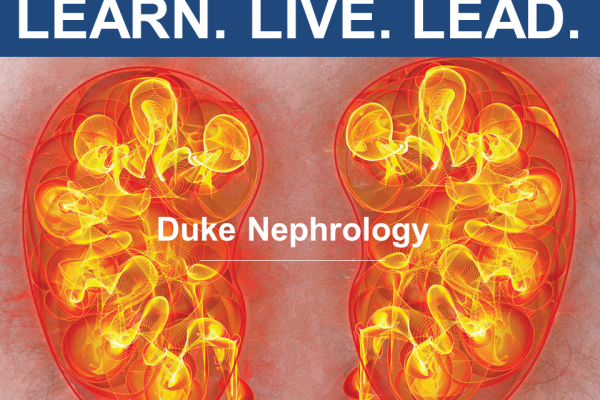 Train with us
The Duke Nephrology Fellowship Training Program excels in all aspects of nephrology, including renal replacement therapy, glomerular disorders, electrolyte abnormalities, transplantation, hypertension, education, global health, informatics, and clinical and basic science research. We offer a 2 year track that features a clinical concentration in an area of interest or a 3 year track focusing on traditional research, education or informatics.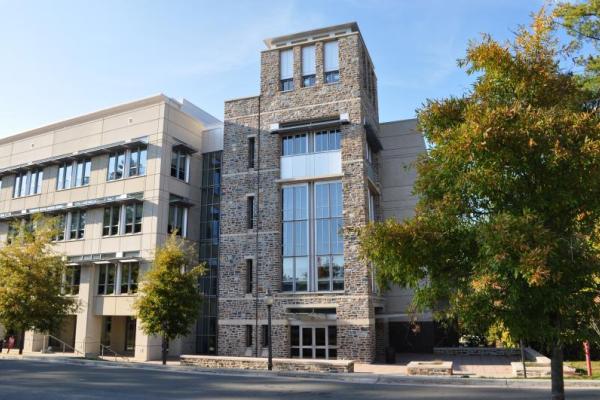 Research is our core
The division is engaged in several active areas of investigation. From biomedical research, to epidemiology, to translational research, and clinical trials. An emphasis for several investigators is understanding the intersection between kidney disease and cardiovascular disease.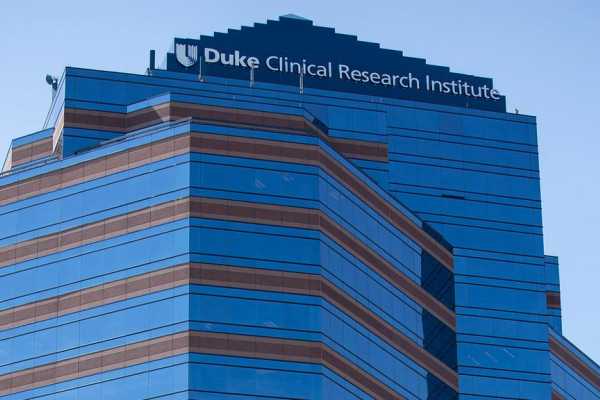 DCRI Clinical Research in Nephrology
Our DCRI team of nephrologists have years of collective experience in conducting federally-funded and industry-supported trials and observational clinical research. Backed by the unparalleled clinical research infrastructure at DCRI, we are ideally positioned and committed to advance clinical trials of all types in nephrology.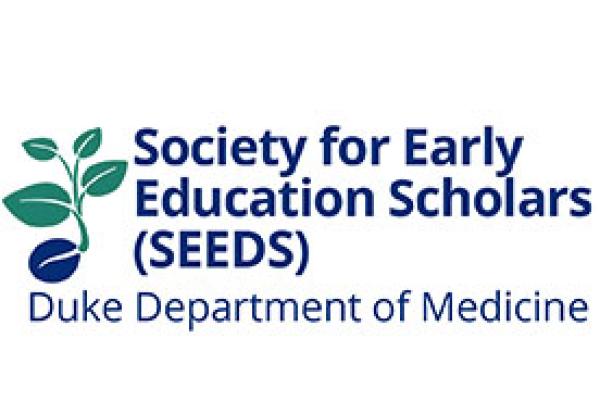 Society for Early Education Scholars (SEEDS)
The SEEDS Program is a year-long mentored education program designed for fellows planning careers as clinician educators or education scholars. This program will develop educational leaders and scholars through participation in a focused year-long curriculum with mentored teaching opportunities.
Contact Information for Graduates and Future Fellows
Duke University Hospital
Nephrology Fellowship Program
External/Physical Address:  2 Genome Ct. Durham, NC, 27710
Interoffice/Mailbox:  Box 103015
Durham, NC  27705
Phone:  (919)-684-9737
Fax:      (919)-681-6448 
Attn: Matthew Sparks