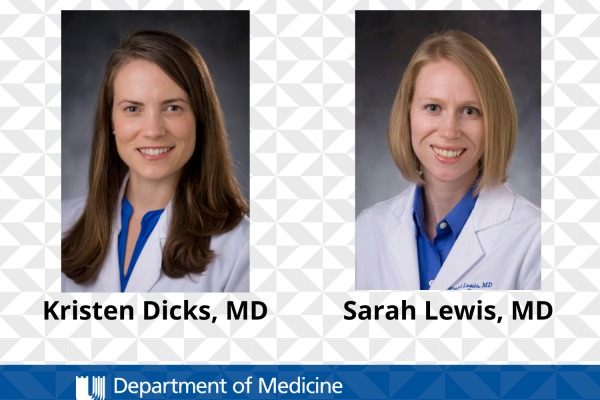 We are pleased to announce both Kristen Dicks, MD and Sarah Lewis, MD have been selected to participate in the ALICE Leadership Program. The Office for Faculty offers the ALICE program, a leadership development opportunity for mid-career women faculty members in the School of Medicine. ALICE - Academic, Leadership, Innovation and Collaborative Engagement provides in-depth opportunities for leadership skill development, personal reflection and goal setting, peer-mentoring, and structured 360 feedback. The 10 month program kicks off in February and will focus on a multitude of topics including:
Leading with Emotional Intelligence

Honing your leadership identity

Developing strategies to approach conflict with confidence

Negotiation techniques

Navigating change

Financial literacy

Fostering equity, diversity and inclusion

360 Assessment, including a 1:1 session with an experienced Executive Coach to develop an action plan

Opportunities to interact with and learn from executive leaders at Duke

Robust peer mentoring opportunities
Participants are competitively selected, and they must submit letters of nomination, short essay, and NIH Biosketch. They must also commit to attend all the program meetings and events.
Congratulations to Kristen and Sarah on this great accomplishment.
---