The Department of Medicine is committed to the success of our research faculty and trainees.
Through this page and the MedicineNews blog, we strive to present the many resources and opportunities available to you as you plan your research career.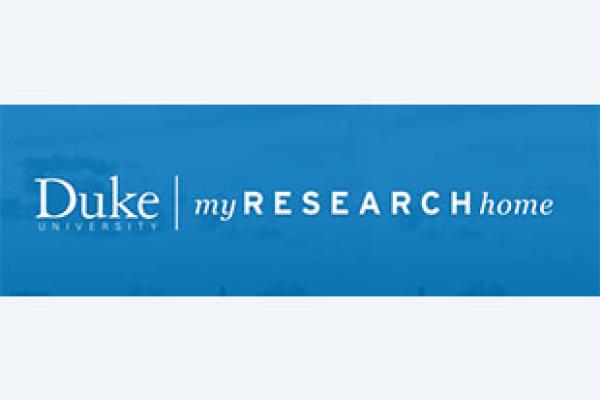 myRESEARCHhome is a portal for the Duke Research Community. Funded by the Duke CTSA, it provides all your relevant applications and information in one place and connects you to the myRESEARCHnavigators for assistance. MRH is your gateway to all things research at Duke. Need help finding a resource? Call a myRESEARCHnavigator: 919-684-2243, option 4.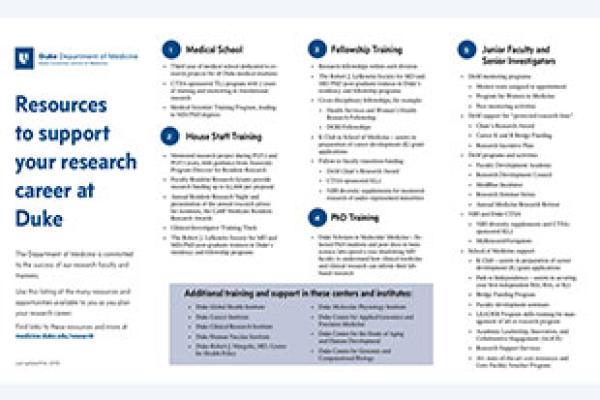 Resources to support your research career at Duke
Download and print this list of resources for engaging in research in the Department of Medicine, whether you are a medical student, resident, fellow, or faculty member.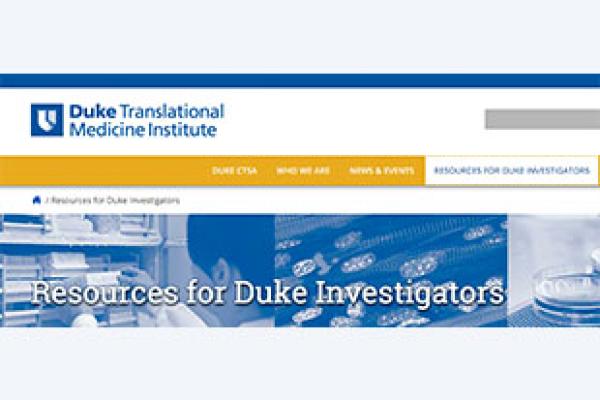 Duke Translational Medicine Institute and the Duke CTSA have created an extensive directory of resources of all aspects of the research continuum — from preclinical research to randomized clinical trials to point-of-care and community-based studies.
Research Resources from the Department of Medicine
Research opportunities for underrepresented minorities
Research Town Halls