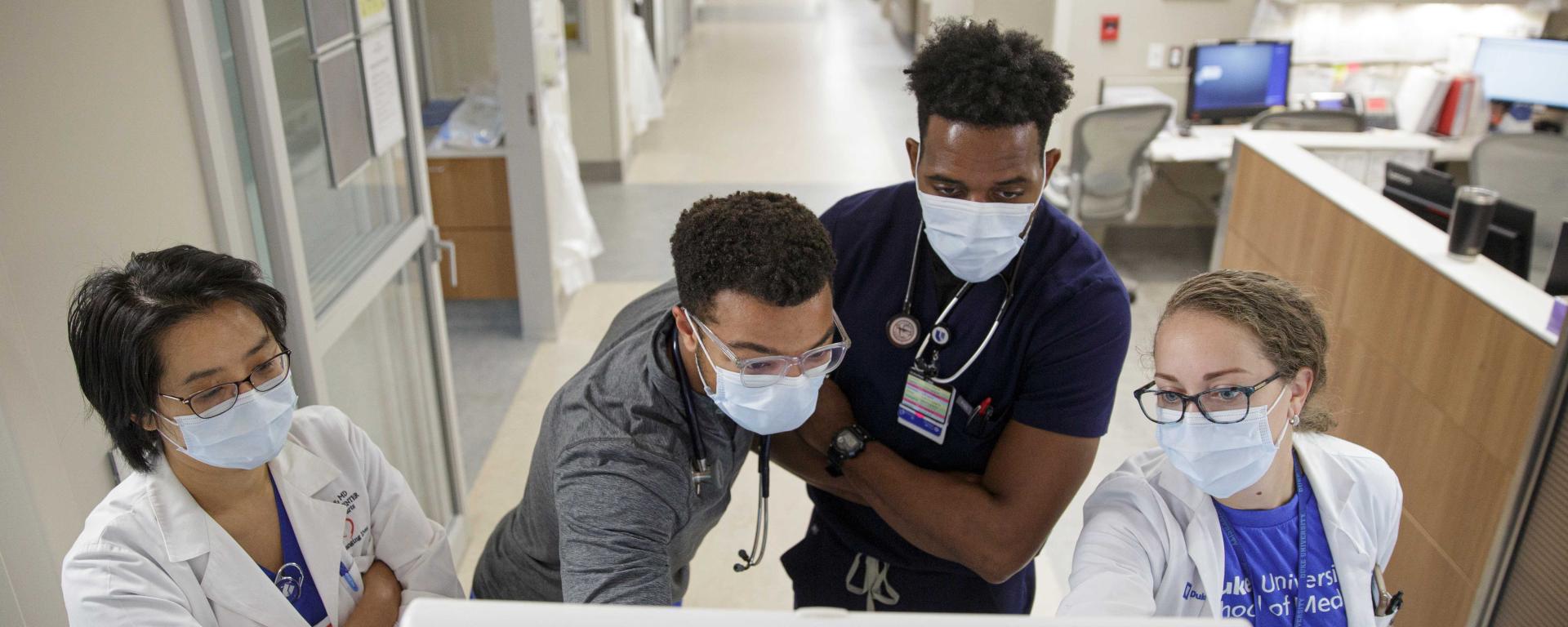 Medical education in the Duke Department of Medicine provides a diverse and inclusive program for students, residents, and fellows. Since the Duke University School of Medicine implemented the award for Master Teacher Clinician, Department of Medicine members have been the recipient of one or two of the three awards every year.
Welcome message from Vice Chair for Education Lisa Criscione-Schreiber, MD, MEd
Residency Programs
The Duke Department of Medicine offers a Residency Program in three specialties:
We also offer a one-year preliminary program that provides residents with a solid foundation in internal medicine before specialization.