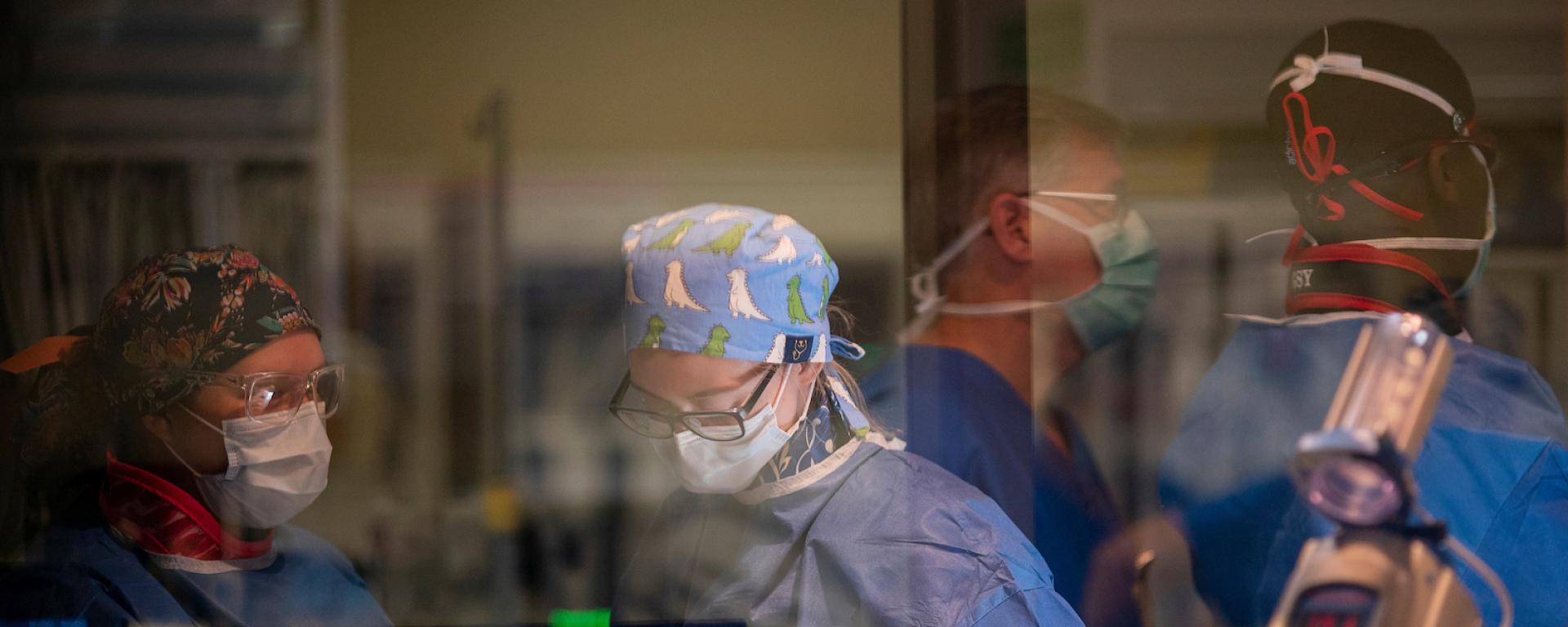 The Duke Department of Medicine comprises 12 divisions spanning the specialties of internal medicine, from heart and lung to liver and kidney and more.
Each division includes faculty physicians and investigators, as well as house staff and laboratory trainees, who help to deepen the understanding of their specialty. Their activities are frequently cross-disciplinary and collaborative, reaching across the Department of Medicine and into the School of Medicine and other Duke University programs.
Choose a division below to learn more about its research, patient care and medical education – and the people who make the division.