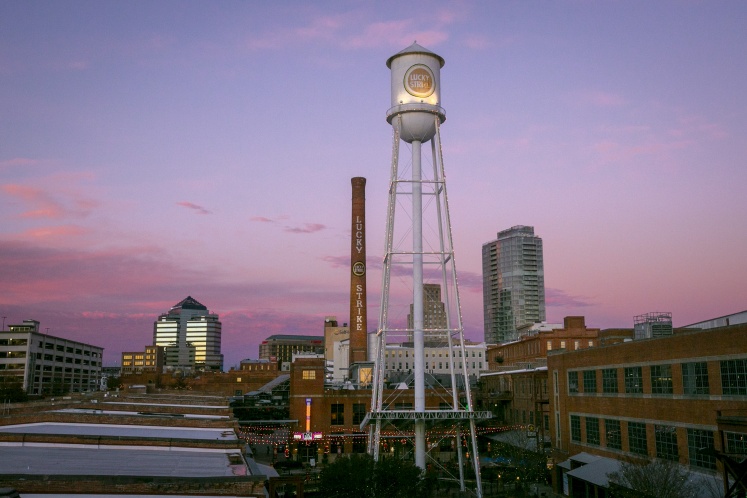 Welcome to Durham
Durham is a friendly and diverse community with big-city amenities—minus the big-city prices and headaches. Located in the forested Piedmont of North Carolina, Durham is three hours from the mountains and the beach. We have four seasons, including beautiful fall colors and just enough snow that we get excited when it's in the forecast. In 2023, U.S. World & News Report ranked Raleigh and Durham one as of its Best Places to Live.
Here are a few things you can do Durham that you can't do anywhere else:
Visit Duke University's comprehensive website on living in Durham.
Take a tour of Durham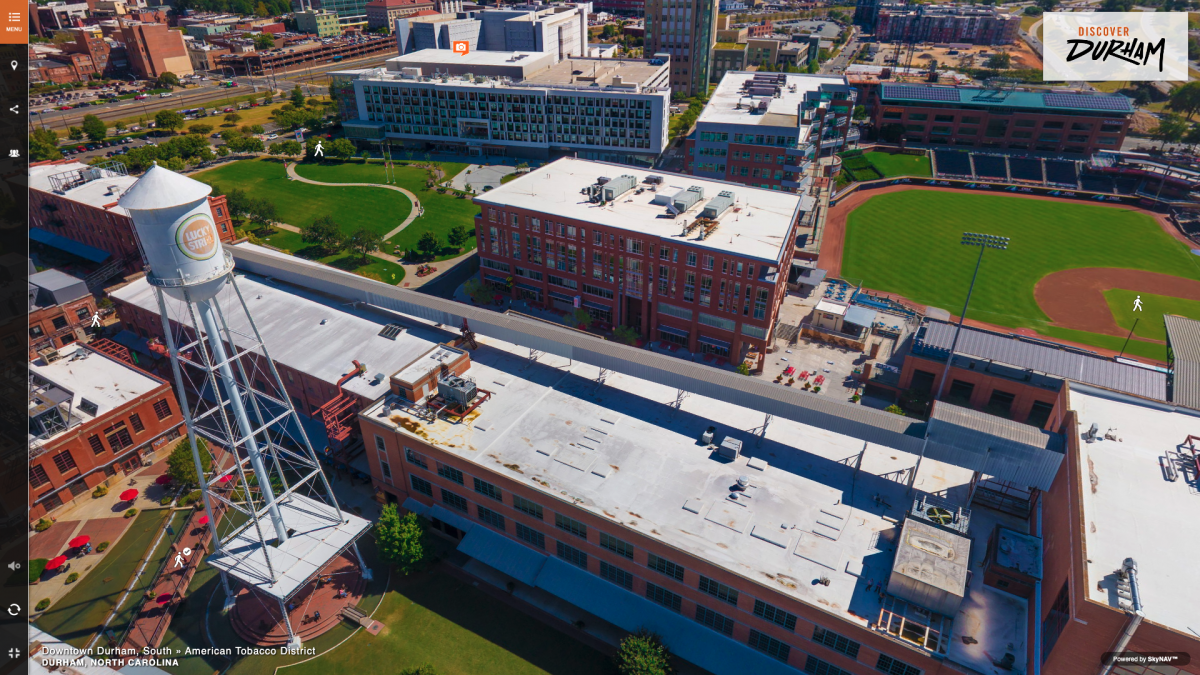 The Research Triangle
Durham forms one vertex of the Research Triangle—or simply the Triangle—along with Chapel Hill and Raleigh. Nestled among the pines between Durham and Raleigh is the Research Triangle Park, home to businesses and institutes focusing on science, research, and technology.
If there's something you can't find in Durham—whether it's a special ingredient, performance, or even the perfect research collaborator—you'll likely be able to find it in Raleigh, home to N.C. State University, or Chapel Hill, home to UNC.
Duke University
Some 15,000 undergraduate, graduate, and professional students attend Duke. Faculty and learners at both Duke University and Duke Health prioritize multi-disciplinary and interprofessional learning and research. Duke Health encompasses the Duke University Health System, Duke University School of Medicine, and Duke University School of Nursing.
The Accolades
Top 10
Best Places to Live: Raleigh & Durham (U.S. News & World Report )
Top 5
Most Educated Cities: Durham & Chapel Hill (Forbes and WalletHub)
Best Venues of less than 5,000 seats: Durham Performing Arts Center (Pollstar and Venues Now)
Best U.S. Cities for Startups: Durham (Inc. Magazine)
Simply the Best
Foodiest Small Town: Durham (Bon Appetit)
Tastiest Town in the South: Durham (Southern Living)
Things We Like to Do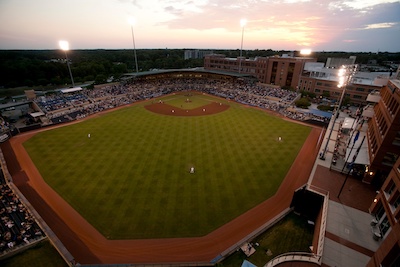 Outdoors
Hike, bike, or run on trails in Duke Forest, Eno River State Park, Little River Regional Park, Triangle Land Conservancy properties (Brumley Forest, Horton Grove, Johnston's Mill), the rails-to-trails American Tobacco Trail, Umstead State Park, Carolina North in Chapel Hill (single track), and more.
Bask in the beauty of Duke Gardens and the North Carolina Botanical Garden.
Catch a game and grab a barbecue sandwich at the Durham Bulls Athletic Park.

Take in a show at Durham Performing Arts Center.
Culture and Nightlife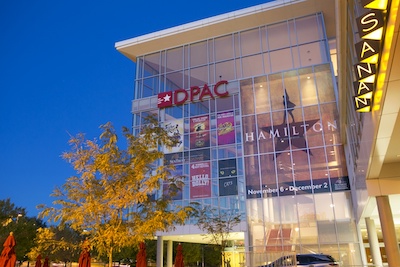 Take in a Broadway show at DPAC.
Sip beer outdoors on a warm fall evening at Ponysaurus Brewing or Durty Bull Brewing Company.
Catch some live music at the Mary Lou Williams Center for Black Culture, Hayti Heritage Center, Motorco, Pinhook, or the Blue Note.
Browse art galleries and enjoy food and libations downtown on Third Fridays.
Watch a movie at the Carolina Theater or a documentary at the Power Plant at the American Tobacco Campus.
Food
Shop at the Durham Farmers' Market Saturday mornings and Wednesday afternoons.
Grab a cup of coffee or tea at Guglhupf, Jeddah's Tearoom, or Cocoa Cinnamon—and a Berliner or churros to go with it.
Enjoy a casual or fancy restaurant meal close to Duke (some of our favorites: Heavenly Buffaloes, Alpaca, Bullock's Bar-B-Cue, Elmo's Diner, Parizade, Vin Rouge) or downtown (Beyu Caffé, Dame's Chicken and Waffles, Saltbox Seafood Joint, Pompieri Pizza, Bull City Burger and Brewery, Goorsha, Luna Rotisserie and Empanadas, COPA Cuban).
Check out the Bites of Bull City blog for more ideas.
Art, Science, and History Museums
Nasher Museum of Art at Duke University
The North Carolina Museum of Art, which has indoor and outdoor exhibits
State Historic Sites: Bennett Place, Duke Homestead, and Stagville
Museum of Durham History, which has exhibits downtown and online
West Point on the Eno, featuring a restored mill that operated from 1778-1942
The V. and E. Simonetti Historic Tuba Collection, with more than 300 tubas
With Kids
The Museum of Life and Science, including a butterfly house, a narrow-gauge train, and outdoor exhibits surrounding a flooded quarry
Notasium, music school and playspace
Kidzu, educational playspace in Chapel Hill
Durham Parks and Rec, including playgrounds, pools, rec centers, sports, camping and more
History
Durham's rich history starts with tobacco, which created wealth and jobs. Cigarettes and textiles soon followed. Whites and Blacks flocked to Durham from rural areas to work in factories. Tobacco magnate Washington Duke gave money to bring Trinity College to town in 1890, and his son James Buchanan Duke gave millions more in the mid-1920s to transform Trinity into Duke University including a teaching hospital. Downtown, Black Wall Street flourished on Parrish Street, which was lined with Black-owned businesses including N.C. Mutual Life Insurance Company (established 1898) and Mechanics & Farmers Bank (now M&F, established 1907).
Durham's economy moved toward medicine and technology with the opening of the Research Triangle Park in 1959. As Durham's population grew, it continued to diversify. Latinos now make up almost 15% of Durham County. In addition, Durham welcomes refugees from all over the world.
Today, Duke is the largest employer in Durham. Tobacco factories and warehouses have been repurposed into restaurants, shops, apartments, and startups.
What Does it Feel Like to Live in Durham Today?
This video poem produced by Duke students and faculty captures the feel of Durham in two-and-a-half minutes of spoken word and art. 
Why Durham? Hear from students and trainees in the School of Medicine about life in Durham.
Explore More