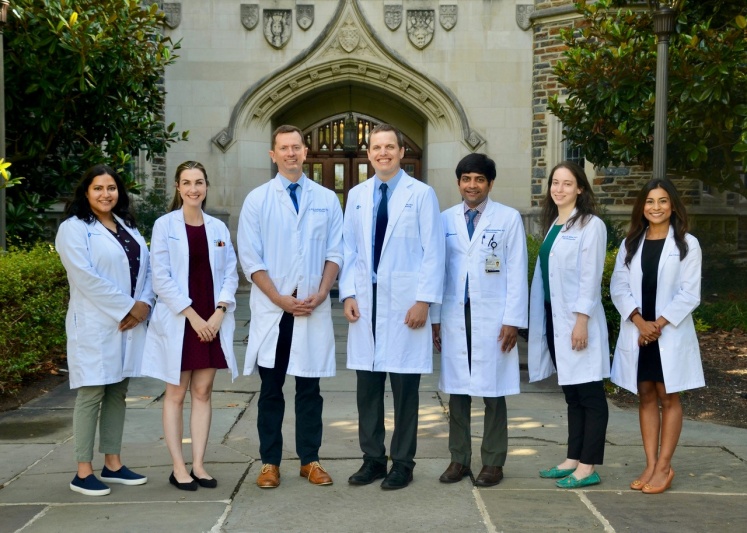 The Rheumatology fellowship program trains rheumatologists to be successful in all career tracks, whether in private practice, as academic clinician educators or as physician-scientists. Graduates of the program have achieved positions of leadership and distinction in virtually all fields related to rheumatology.
The Division of Rheumatology and Immunology at Duke University School of Medicine has consistently ranked among the top rheumatology programs in the country, with a reputation for excellence in its tripartite missions of patient care, research and education. All faculty in both the adult and pediatric rheumatology divisions help teach, coach, and mentor fellows.
 
Our program has a strong track record of producing both well-respected physicians and academic leaders. Approximately half of recent fellowship graduates have chosen academic careers, and a similar number are now in private practice.
 
The fellowship program is led by Program Director David Leverenz, MD, MEd. We welcome your interest in our program. To learn more, read our program overview and our description of how to apply.  We encourage you to contact us if you need more information.