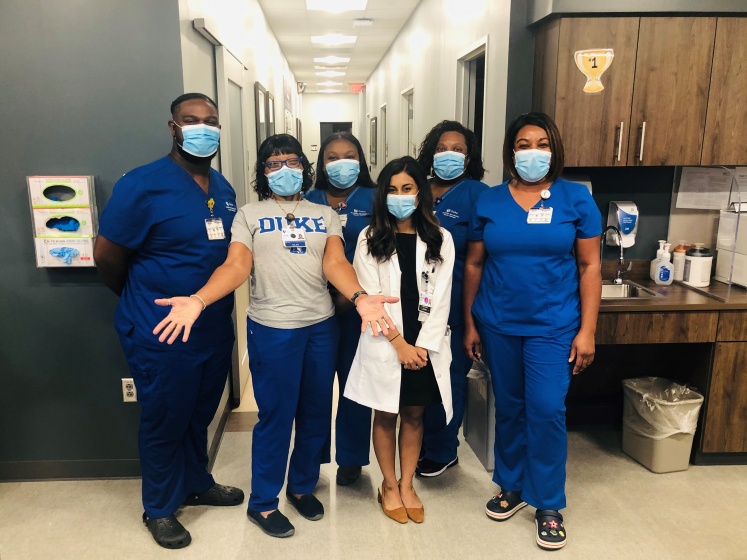 The Duke University School of Medicine provides a rich environment for clinical training in rheumatology. Musculoskeletal ultrasound is available in all clinics.
​First year fellows have one half-day of continuity clinic each week at the Duke Clinic. This is also the site of many subspecialty clinics, including the Duke Lupus Clinic, the Autoimmunity in Pregnancy Clinic, and the Rheumatology/Oncology clinic. Through these experiences, fellows encounter patients with the full spectrum of rheumatologic and immunologic disease. The Duke Clinic is equipped with a polarized microscope so fellows can gain expertise in interpreting their own synovial fluid samples.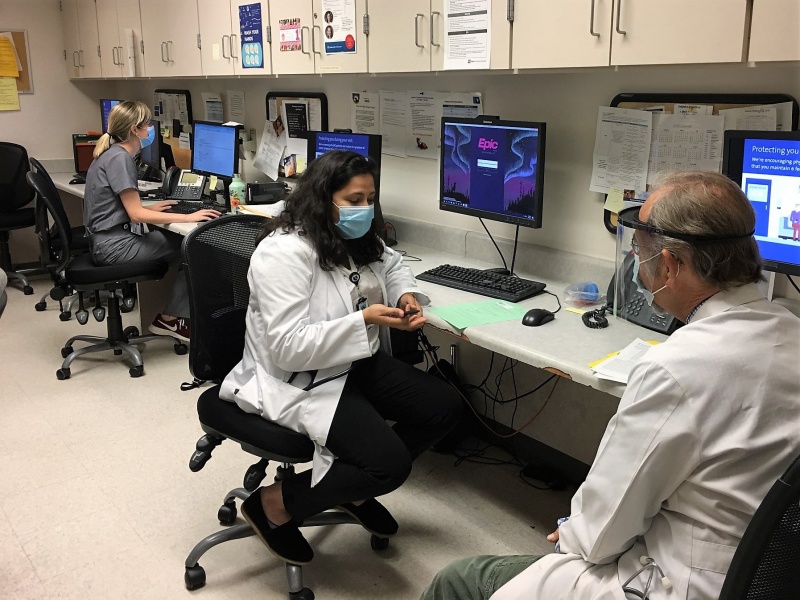 This clinic site is a 15 minute drive from the main campus. Some second year fellow clinics will be at this location, which has the same medical capabilities and will see the same breadth of cases as the main campus clinic. Fellows will not go to this clinic site when rounding in the hospital.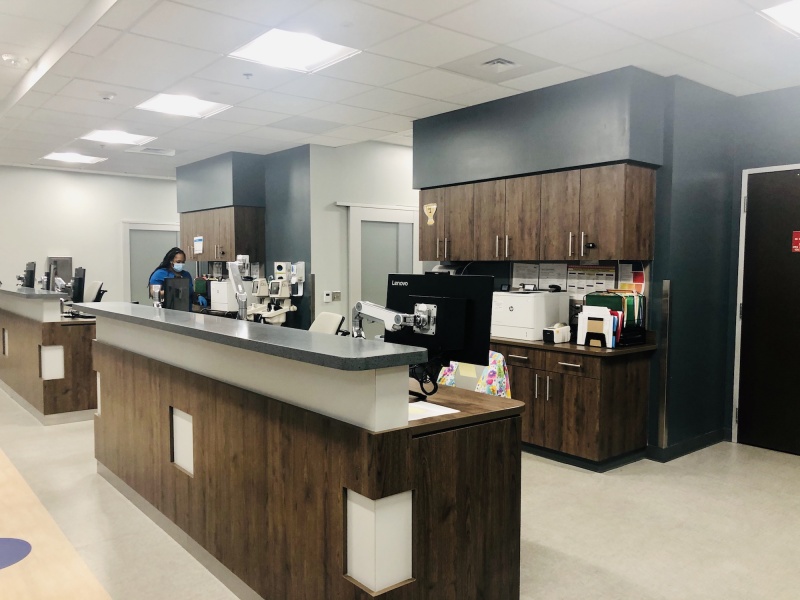 Duke Rheumatology also provides services at this off-site clinic located in Raleigh, an approximately 25 minute drive from the main campus. Fellows may attend clinics at this site to gain more experience in a community-based rheumatology setting. Fellows will not go to this clinic site when rounding in the hospital.  
Located directly across the street from Duke University Hospital, the Durham VA is an important site for Duke rheumatology fellows' continuity clinics as well as inpatient consultations.  The Durham VA is the only consistent provider of rheumatology care for veterans in North Carolina, and thus our fellows gain experience in managing this vulnuerable population over a large geographic area.  The patient panel at the Durham VA is enriched for inflammatory arthritis including rheumatoid arthritis, spondyloarthritis, and crystalline arthritis with a high prevalence of concomitant osteoarthritis.  First-year fellows have two half days of continuity clinic each week and approximately four months on the Durham VA rheumatology rotation. Second year clinical fellows maintain one half day of continuity clinic at the Durham VA.
Duke has a large division of pediatric rheumatology and a busy clinical service.  The Duke pediatric rheumatology division provides care to patients from throughout North Carolina and neighboring states. All adult fellows rotate through pediatric rheumatology and are required to participate in at least 12 half day sessions of pediatric rheumatology clinic during training, though more are encouraged. Fellows may also complete their research under the supervision of a pediatric rheumatology attending if there is a project of interest.
Duke Arthritis Center Outreach Clinics
Fellows participate in a monthly continuity clinic at Granville Medical Center in Oxford, NC. This site is located about 30 miles north of Duke (mileage is reimbursed). This experience is representative of community-based rheumatology practice. Fellows have opportunities to develop relationships with referring physicians and function as consultant sub-specialists in communities without a local rheumatologist. Generally first year fellows participate in this outreach clinic with the opportunity to continue into their second year if desired. Based on space limitations, some fellows may have an "inreach clinic" with a Duke Rheumatology faculty member at the Brier Creek rheumatology clinic.