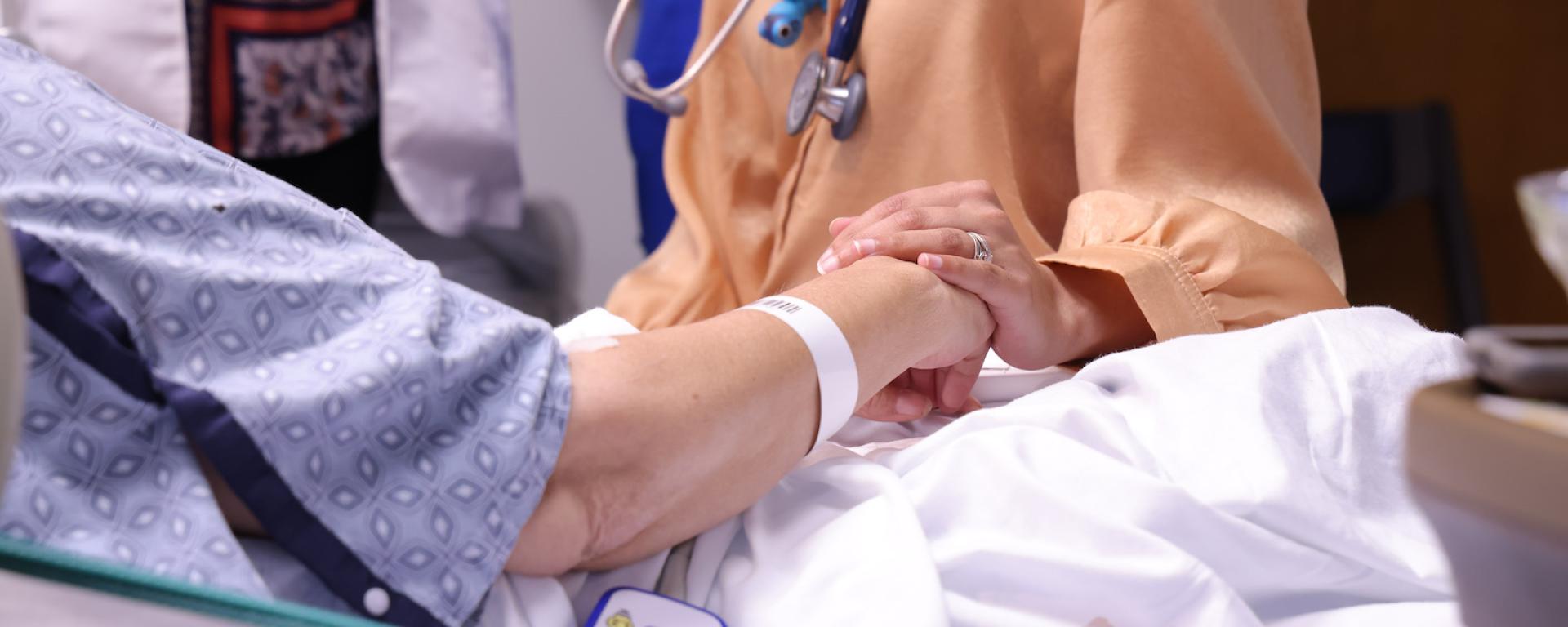 Duke Department of Medicine's mission is to provide excellent patient care, as well as leading in research and education.
We recognize the honor and responsibility of caring for our patients and their loved ones.
Our clinical care is offered through the Private Diagnostic Clinic, LLC, and the Duke University Health System.
Inpatient care is provided at the three hospitals in the Duke University Health System, which consistently earn top scores for hospital safety and reputation.
Connect with your health care at Duke Health
DukeHealth.org is the online resource for patients who want to know about health care at Duke.
Click a link below to access patient care resources:
Clinical services by division
Faculty physicians in these Department of Medicine divisions provide both hospital inpatient and ambulatory outpatient care:
Cardiology (heart care)
Endocrinology, Metabolism, and Nutrition
Gastroenterology
General Internal Medicine
Geriatrics
Hematological Malignancies and Cellular Therapy (cancer care)
Hematology
Infectious Diseases
Medical Oncology (cancer care)
Nephrology (kidney care)
Pulmonary, Allergy, and Critical Care Medicine
Rheumatology and Immunology
Request an appointment
DukeHealth.org is the online resource for finding a physician and making an appointment.