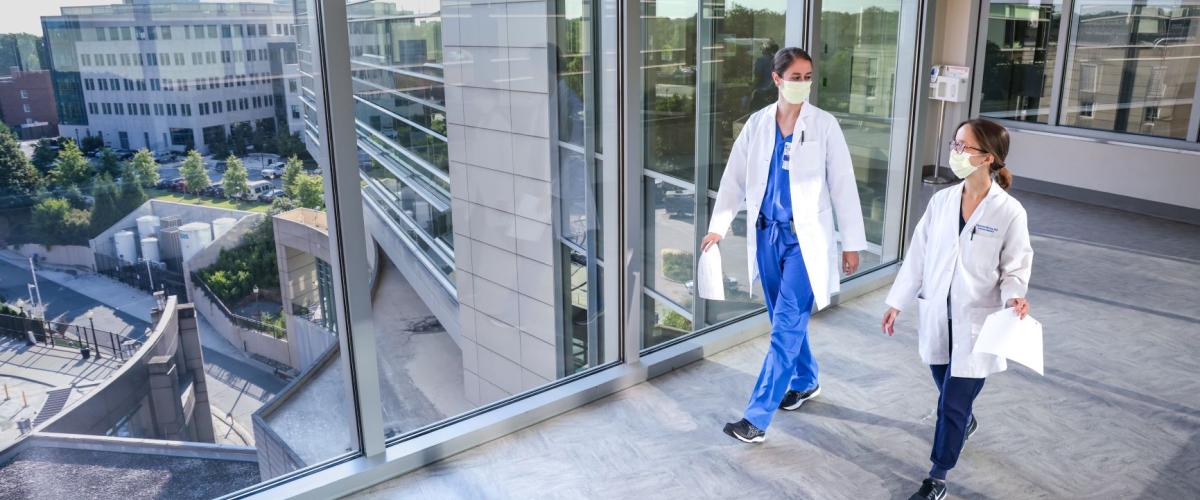 A TRADITION OF HANDS-ON LEARNING AND TEAM-BASED CARE
The Department of Medicine has a sincere and long-standing commitment to the recruitment, retention, and development of a diverse group of faculty and trainees. We attract a wide range of residents from outstanding schools of medicine.
When asked why they chose to come to Duke, residents say it's the sense of autonomy and camaraderie among our trainees that most attracted them to our program. In U.S. News & World Report's 2023 America's Best Graduate Schools edition, Duke University School of Medicine received top marks for internal medicine training (No. 5).
Welcome to Duke Internal Medicine Residency
Duke Internal Medicine Residents explain why they chose to train at Duke - and what makes it such a welcoming and supportive program.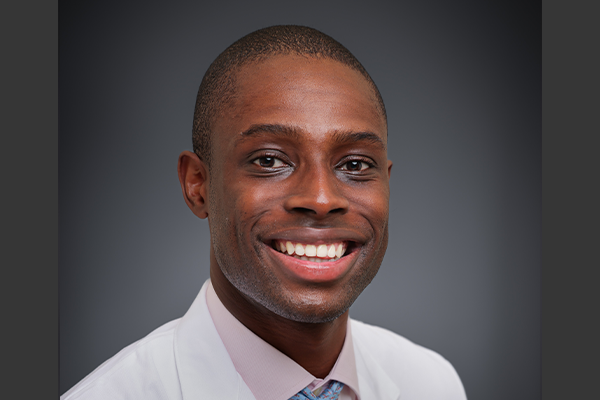 Spotlight: Yemi Olubowale, MD, MA
Yemi Olubowale graduated from Georgia Tech and later received his MD from Tulane University School of Medicine and his MA in Medicine, Health & Society from Vanderbilt University. After his time in medical school, Yemi realized in residency he was looking forward to gaining a deeper appreciation for the wide range of the human experience while learning more about the world around him through the stories of patients. When reflecting on the Duke Internal Medicine Residency Program, Dr. Olubowale said, "By and large, the faculty here are so excited to contribute to our learning. They are glad to meet you at your level of understanding and then provide you with updates on the changes coming in their disciplines."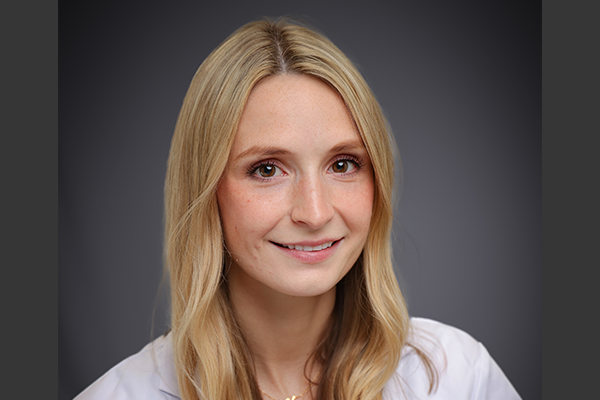 Spotlight: Clare Anderson, MD
Clare Anderson graduated from the University of Michigan and she chose to stay there to receive her MD. After matching at Duke for residency, she knew she wanted to pursue a career in MedEd. When reflecting on the Duke Program, Dr. Anderson said, "The faculty are unbelievably supportive of the house staff, and are very approachable. It doesn't feel like there is a rigid hierarchy whatsoever- they make it evident that they are there to support us and help us grow as both clinicians and as people."