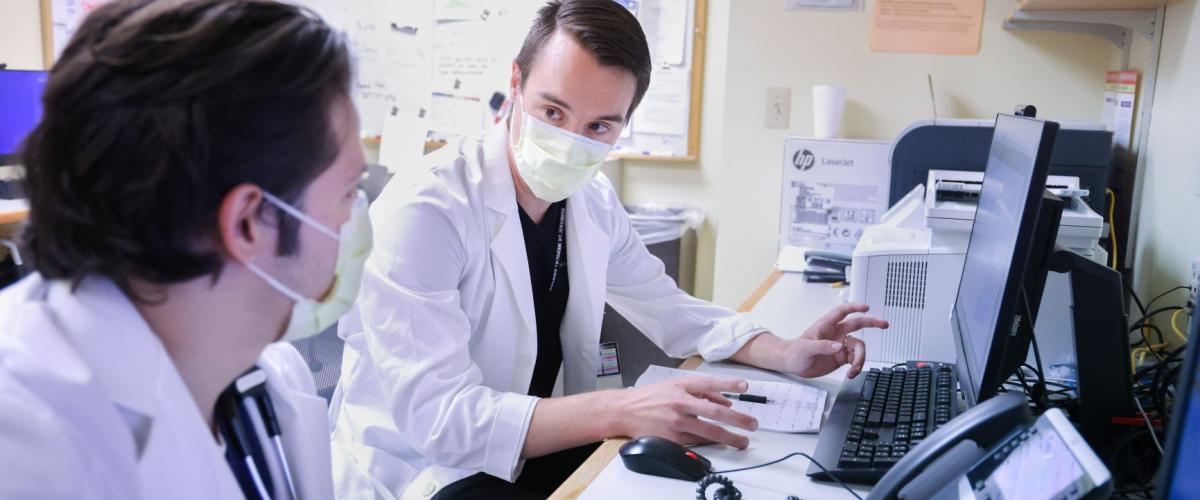 In addition to the categorical and preliminary training programs, four optional pathways are open to residents interested in specific areas of study.
Categorical Program
The majority of Duke's Internal Medicine Residents complete the categorical program, a three-year training period that starts with the Internship year and concludes with the Senior Assistant Residency year.
Preliminary Program
The one-year preliminary program provides residents with a strong foundation in internal medicine before specialization. Preliminary interns are integrated seamlessly into the program, enjoying the same responsibilities and teaching as our categorical interns.
Research Pathways
The ABIM-approved Physician-Scientist Training Program is designed for individuals who have experience in biomedical research, are interested in research development, and wish to develop fundamental skills and expertise to conduct rigorous and original clinical investigation. Beginning in 2018, the Department of Medicine also offers the Duke R38 Research Pathway for residents committed to a career as a physician investigator. This NIH-funded, ABIM-approved opportunity includes a 4-year Internal Medicine residency that incorporates 18-months of protected time for research sponsored by an R38 Stimulating Access to Research in Residency (StARR) grant.
Global Health
The Global Health Pathway develops academic leaders in global health who work to reduce human suffering caused by health disparities.
Health Care Leadership
The Management and Leadership Pathway provides residents with the knowledge and skills essential to bridge clinical practice and management and become skillful and effective physician executives.