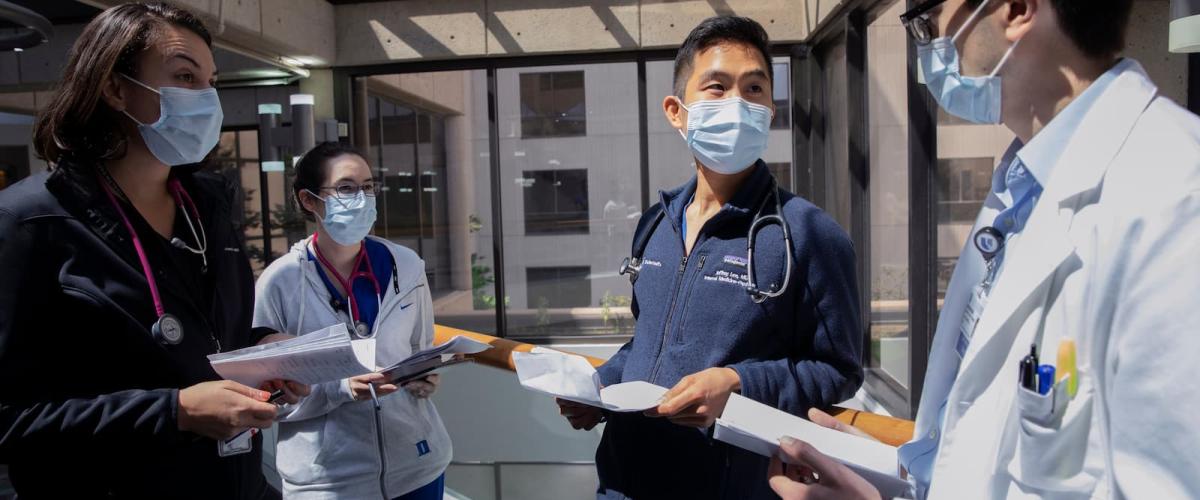 Welcome
The Duke Medicine-Psychiatry Residency Training Program is committed to training physicians to provide compassionate medical and psychiatric care to diverse patients. Med-Psych physicians operate at the intersection of Medicine and Psychiatry, where we frequently find evidence of systemic and structural bias and which we intentionally work to address in individual patients and in the systems in which we operate.  We are committed to undertaking the work of addressing various forms of bias that adversely affect our patients and ourselves, including racism, stigma, othering, and other forms of disparity.  
The Duke Medicine and Psychiatry Residency Program is a combined five-year program offered by the Department of Medicine and Department of Psychiatry and Behavioral Sciences. The program is approved by both the American Board of Internal Medicine and the American Board of Psychiatry and Neurology.
Graduates are eligible for board certification in both specialties. Training is spread over five years with equal time devoted to medicine and psychiatry training. Residents are well-integrated with faculty and staff in each department and reap the best that Duke has to offer from the two excellent categorical training programs. 
Separate, weekly continuity clinics in medicine run throughout each year of the residency program, and continuity clinics in psychiatry start during the third year of training. Rotations take place primarily at Duke University Hospital and the Durham Veterans Administration Medical Center (VA). Psychiatry training also occurs at Central Regional Hospital with opportunities for training in community psychiatry in other community sites; there is also the opportunity for Internal Medicine training at Duke Regional Hospital and Lincoln Community Health Center. Didactics occur in both departments as well as specific MedPsych offerings, such as our weekly Med-Psych conference.
We have a large group of combined-trained faculty who are passionate about Med-Psych. They serve as engaged supervisors, mentors and leaders.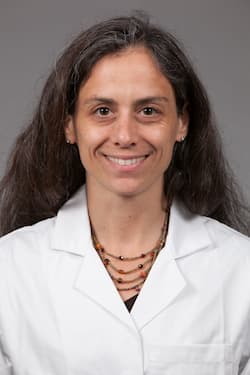 Jane Gagliardi, MD, Program Director