Throughout the year, the Internal Medicine residents have plenty of opportunities to socialize. During the Covid-era, we have adapted many of our outings to be Covid safe and in line with current CDC protocol. 
Intern Welcome Party
The intern welcome dinner is held in June and is a great opportunity to get to know program leadership and fellow interns.
Stead Tread
The Stead Tread is a 5K run/walk organized by the Internal Medicine residents. The proceeds of the race benefit Lincoln Community Health Center, a clinic dedicated to meeting the health care needs of medically underserved patients in Durham.
Turkey Bowl
An event steeped in tradition, the Turkey Bowl is the residency program's annual Thanksgiving football game where the Duke Marines square off against the VA Jets. The first game was played in 1974. After the game, the residents gather for a meal.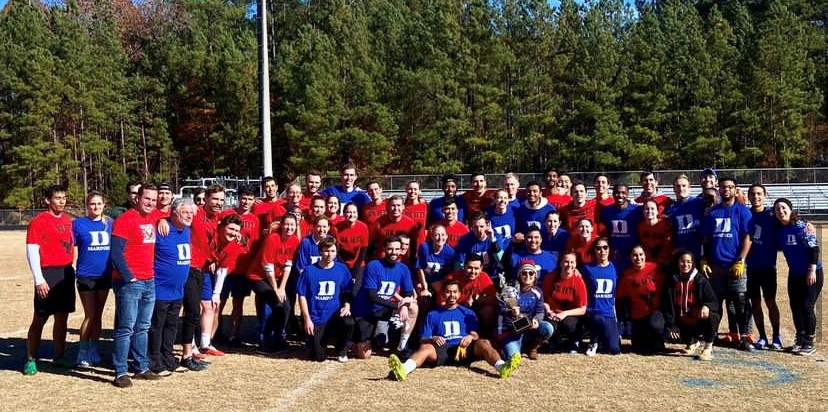 Community Involvement and Fundraisers
It is a priority for the program to come together to help with the needs of our community. Just a few examples would be Thanksgiving food drives for local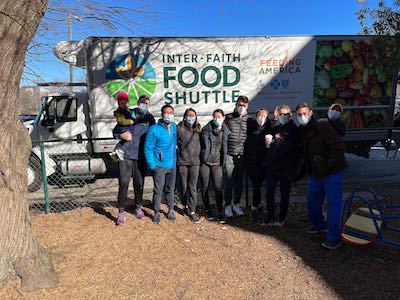 schools and a volunteer program with Lincoln Community Health Center.
Holiday Party
In December, the Department of Medicine hosts a holiday dinner for faculty, fellows, residents and staff. The evening includes dancing and a special presentation by the chief residents.
Faculty vs. Housestaff Basketball Game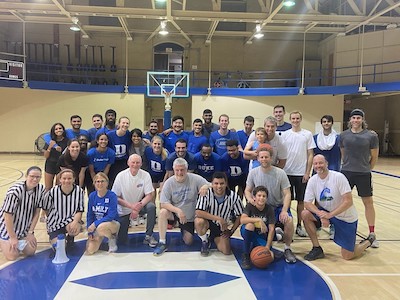 Each spring the faculty and house staff compete in a friendly game of basketball in Duke's legendary Cameron Indoor Stadium.
Resident Retreats
Each fall for new interns and spring for rising JARs and rising SARs, our residents come together off-site to reflect, set goals for the upcoming year, and grow closer as a class.
End-of-Year Picnic
For many years the chief residents have celebrated the end of the year with their residents either with a traditional picnic or at a local brewery.
SAR-lebration
Each year the program celebrates the senior residents' hard work and accomplishments by coming together for a special evening of fun. The residents are given the opportunity to laugh and thank each other during roasts of their colleagues.
Various Nights Out
Throughout the year we plan many opportunities for the residents to take a break from the hospital and enjoy time together. A few examples are a viewing party for the Duke vs. UNC basketball game and standing trivia nights.
Class Hang Outs
Our residents enjoy each other; you will notice that there is always something going on!