In addition to working at Duke University Hospital, Duke Regional Hospital, and the Durham VA Medical Center, residents in the categorical program also have continuity clinic at one of three primary care sites. These each have their own personalities, but also share a great deal in common.
All of our residents work in partnerships of three to four; each resident taking on a panel of patients for whom she will provide primary care throughout residency, but also helping to cover their partnership's patients when the resident PCP is not in clinic. Preceptors mentor residents both in small groups and individually, teaching an evidence-based approach to acute and chronic care. Each clinic site also employs an interdisciplinary team approach to best meet the needs of the differing populations.
Emphasis is placed on communication, professionalism, and a systems-based approach to caring for a population of patients. Quality improvement is the focus of an annual project across the program; and residents may serve as leaders in local change efforts in each clinic.
Duke Outpatient Clinic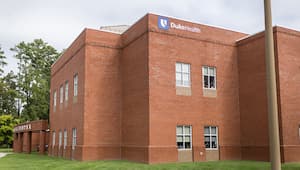 The predecessor of the Duke Outpatient Clinic (DOC) was established shortly after Duke University Hospital (DUH) opened in 1930, as a medicine outpatient clinic to serve the public, regardless of ability to pay. Today the DOC has continued that safety-net tradition since moving to its current location in north Durham in 1997. Conducting 20,000 visits for 5,000 adult internal medicine patients each year, the patient population is majority-minority (nearly two-thirds African American), female, lower-income, including more than half covered by Medicare or Medicaid and 10% uninsured.
An interdisciplinary team-based and patient-centered approach to care is emphasized, supported by several resources in the clinic, including: two clinical social workers, a clinical pharmacist, two ambulatory case managers, two advanced practice providers, a chaplain, financial care counselors, along with many other committed staff. A range of specialty care is also available on-site, including Endocrinology, Cardiology, Dermatology, Physical Therapy and Smoking Cessation.
Residents develop their own primary care patient panels and share clinical messages within practice partnerships based on  availability. The faculty of the Division of General Internal Medicine, the Ambulatory Chief Resident and other Medicine faculty staff the clinic and precept residents.
The DOC is also continually trying to innovate. The diverse patients at the DOC are generally medically complex with a high rate of psychiatric and social drivers, which prompted the development of the HomeBASE Plus program, launched in 2013, providing intensive team-based case management for our highest utilizing patients. More recently, beginning in 2019, a weekly Big Pool complex care team meeting has allowed any patient to be discussed with high needs. These approaches have been effective at shifting care from the ED and hospital back to the clinic. The DOC is also collaborating with the Duke Population Health Management Office (PHMO) on shared care for high-needs patients.
Duke Primary Care at Pickett Road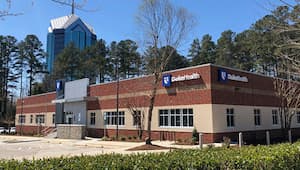 The Pickett Road clinic is part of the Duke Primary Care network of clinics. Patients at this site are more likely to have commercial insurance and work as professionals in the community. Patients at Pickett Road clinic range from young university students to elderly patients. 
Pickett Road is staffed by 9 attending physicians (8 who teach in the resident clinic), one nurse practitioner, a population health nurse, and 24 residents. As Medical Director, Dr. Sharon Rubin has led the clinic to outstanding performance among Duke Primary Care practices in multiple domains of care including cancer screening and cardiovascular care. Residency Site Director Dr. Jeffrey Clough leads the ambulatory attendings in teaching Primary Care Medicine. In addition to supervising the resident continuity clinic many attendings teach medical, physician assistant, and nurse practitioner students. Pickett Road has an on-site lab and nurse managed anti-coagulation clinic. 
Residents play an integral role at Pickett Road. Residents have their own panels and take an active role in caring for their patients, as well as providing acute visits for attendings' patients. Feedback and observed practice are also emphasized. One of the best parts of the resident clinic is the camaraderie between the residents and the staff. Residents also work together, taking care of and covering each other's patients, just like a mini private practice, when a resident is out of clinic or on vacation. 
VA PRIME Clinic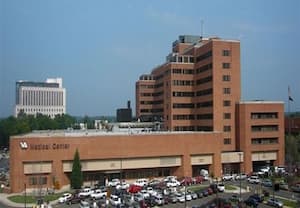 The Durham VA PRIME Clinic provides comprehensive primary care for those who have served in the United States Armed Forces. The resident-run clinic incorporates the patient-centered medical home model with access to same-day mental health and physical therapy services.  Each interdisciplinary care team consists of 4 resident providers, attending physician, RN, LPN, medical support assistant, clinical pharmacist, and social worker and models the future of comprehensive primary care. In total, each team cares for a panel of approximately 160 patients, or about 40 patients per resident. As part of the VA Health Care System, there are extensive resources available for patient care. The clinic's location at the Durham VA Medical Center, directly across the street from Duke University Medical Center, allows for an easy commute to other learning sites and conferences at Duke.
Prime Clinic leadership models the core values that underscore obligations inherent in the VA's Mission. In doing so, the clinic strives for the highest quality and continuous improvement.  The VA model allows residents, faculty and staff space to implement innovative ideas for improvement in patient access and care. An unmatched infrastructure in health informatics allows trainees to develop skills in population health and to experience its positive effect at the individual patient level. Extra-clinical opportunities through PRIME include a weeklong leadership experience focused on exposure to executive-level leadership, health system-wide administration, process improvement, quality, and safety topics.