The Robert J. Lefkowitz Society provides a home for MD and MD/PhD post-graduate trainees who are in the Duke University School of Medicine, including the Department of Medicine Internal Medicine Residency and Fellowship programs, and who are pursuing careers with a primary focus on basic and translational research as physician-investigators.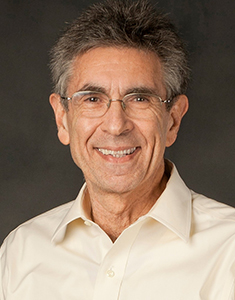 Through formal and informal mentoring relationships, the Lefkowitz Society provides promising post-graduate trainees with a greater understanding of how to develop successful academic careers.
The Society helps members grow opportunities to develop successful research projects, and helps them find appropriate research mentors and investigative teams as early as possible in order to enhance their future research success and productivity. Members will benefit from direct interactions with senior physician-investigators at Duke through a series of dinner programs and other activities.
The Lefkowitz Society is named for Robert J. Lefkowitz, MD, professor of medicine in the Division of Cardiology and recipient of the Nobel Prize for Chemistry 2012.
In his 40 years as a Duke researcher, Dr. Lefkowitz has mentored more than 200 trainees who have come through his lab. He has embraced the opportunity to serve as a role model and informal mentor for members of the eponymous Lefkowitz Society.
Learn more
For more information, visit the Lefkowitz Society page on the School of Medicine website and contact Gerard Blobe, MD, PhD, professor of medicine and Lefkowitz Society program director, at gerard.blobe@dm.duke.edu.