Note to applicants: Based on guidance from Duke GME, our 2023 fellowship interviews will be conducted virtually. 
Please reach out to Matt Crowley (matthew.crowley@duke.edu) and Traci Womble (traci.womble@dm.duke.edu) for any questions!​
Duke Department of Medicine's Endocrinology Fellowship program provides advanced training that assures fellows develop the knowledge, skills, and experience needed to be outstanding Endocrinologists. Fellows benefit from training at Duke University Medical Center, an internationally-recognized referral center that is perennially rated as one of the best hospitals in the United States.
Our program has separate Clinical and Research Tracks, which both represent essential pieces of the overall fellowship program. As such, Duke's program is designed to meet the needs of a variety of Endocrinology fellows, including:
Those who wish to focus on clinical practice in academic, private, or community settings

Those who wish to pursue careers in clinical, translational, or basic research

Those who wish to become academic clinician-educators
We are recruiting fellows for both the Clinical and Research Tracks during the 2023 ERAS season. 
Message from the Program Director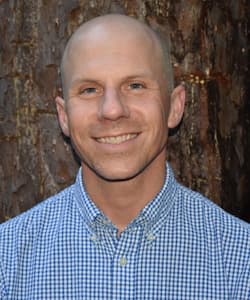 "Welcome to Duke! We believe you will not find an Endocrinology fellowship program that offers a better combination of clinical training, scholarly opportunities, and educational experiences.
Duke's Division of Endocrinology has deep expertise in every Endocrine subspecialty. Our trainees work with a world-class cohort of faculty, fellows, and staff across multiple state-of-the-art facilities. Durham is a beautiful city in which to work and live, and we draw a clinically and socioeconomically diverse patient population from across multiple states. Our program is friendly, open, and committed to diversity, equity, and inclusion – life is good here at Duke!
Applicants often ask what qualities we look for in fellows. My best answer is passion. We love working with trainees who are excited to be part of our Duke family and are passionate about their work (whether in the clinical, scholarly, or educational domains). We hope you'll take some time to browse this site and learn more about our program. Please reach out to Traci Womble and me for any questions at all!"
Duke Endocrinology Fellowship Program Director:
Matthew J. Crowley, MD, MHS
Associate Professor of Medicine, Duke University Medical Center
Core Investigator, Durham VA HSR&D Center of Innovation
Email: matthew.crowley@duke.edu
Duke Endocrinology Fellowship Program Coordinator:
Traci Womble
DUMC Box 102349
Hanes House, 330 Trent Drive, Room 117
Durham, NC 27710
Phone: 919-668-4289, Fax: 919-684-3067
Email: traci.womble@dm.duke.edu