With five fellowship positions annually, Duke University's Nephrology program offers you one of the most highly sought-after career opportunities in medicine. Expect to accomplish great things here in a truly fellow-driven learning environment among a diverse group of faculty and trainees.
Work-life balance is important to us. Our call is covered by a night float system that has been in place for 5 years. During your training you will be supported by mentors, program directors, and faculty. Our goal is to provide personalized training. Your individual success our first priority.
What makes the Duke Fellowship different?
Large Academic Referral Hospital
Night Float
Integrated VA Experience
Fellow Driven Program Improvements
1st Year Outpatient Clinical Immersion
Internal Moonlighting for Upper Level Fellows
Glomerulonephritis Clinic
POCUS Curriculum
Onconephrology Clinic
Flexible Research Scholar Pathways
Well-Developed Clinical Concentrations
Faculty Engaged in Education
Longitudinal Transplant Exposure
Individualized Career Development
Longitudinal Experience in Home-suitable Dialysis
Interventional Nephrology Exposure
Cultural, social and recreational activities of Durham, NC and Research Triangle area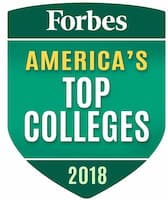 #10, Forbes 2018 America's Top Colleges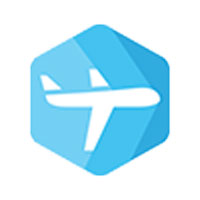 Durham, NC—voted a "2017 Best Mid-Size City" by RewardExpert.com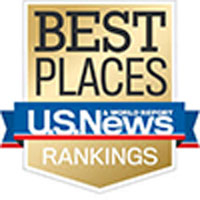 "Best Places To Live" by U.S. News & World Report
Durham, North Carolina is a wonderful place to live, learn and train, and is commonly recognized for its availability of jobs, relatively low cost of living, affordable housing, safe streets, mild climate, culture and recreation. Learn more about Durham.
Find out why Durham is North Carolina's hippest city or visit Duke University's comprehensive website on living in Durham.
Explore our outstanding career path options. Check out our social media, Twitter: @DukeKidney, YouTube: Duke Kidney, Instagram: dukekidney. Come visit campus and see our clinical and research facilities firsthand. Then, consider making Duke your Nephrology match. You'll emerge more than prepared to lead your field and enjoy career excellence, a lifetime of achievement, and make a difference in patients' lives, every day.
Choose among three Scholar Pathways, which can be tailored to your objectives and goals:
Educating tomorrow's leaders for more than 50 years
Over 215
Fellow Graduates
53% Graduates
in Academic Positions in the Past 10 Years
47% Graduates
Hold Private Practice Jobs
Here's what your years will look like. To see years one through three of your fellowship and rotational schedules, click here.
A rich history of research and clinical excellence.
The faculty of Duke Nephrology embodies the entire field of Nephrology. We have led the way from our first living donor transplant, to the ascertainment of genetic causes of kidney disease, to the mechanisms of hypertension pathogenesis.
A half a century of Duke Nephrology highlights:
51
full-time faculty members
200+
kidney transplants performed annually
100+
Patients on Home Dialysis Modalities
~800
patients on chronic dialysis cared for
Career development awards
Over the last 15 years, Duke Nephrology fellows have been recognized for their outstanding research. View their awards and achievements here.
About the NC KUH TRIO NIH U2C/TL1 training grant

The Duke Nephrology fellowship program maintains an active NIH training grant. This is called the North Carolina Kidney, Urology, and Hematology Training, Research, Innovation, and Outreach Program (NC KUH TRIO Program). This is an NIH Funded Training Grant (U2C/TL1) Spanning Duke, UNC, Wake Forest. Provides support, networking, resources for trainees interested in careers dedicated to research.
This provides intensive training to Nephrology fellows in areas that relate to normal kidney physiology as well as the pathogenesis of kidney diseases and hypertension in both biomedical and clinical research.
Completion of this program permits trainees to pursue careers as academicians conducting high quality research in clinical, translational and basic aspects of nephrology and hypertension.
Our faculty's wide range of interests and disciplines includes:
 

Bioinformatics

 

Bone and mineral metabolism

 

CKD and cardiovascular disease

 

Diabetic nephropathy

 

Genetic kidney disease

 

Hypertension pathogenesis

 

Immunology and glomerulonephritis

 

Metabolomics
For physician scientists, the program is structured around two to three years of intensive laboratory experience working closely with a high-quality preceptor. For trainees with M.D. degrees, the program provides one year of clinical training followed by at least two years of research training. Supplementing your research experience will be formal course work, research seminars and journal clubs. Upon completion of your fellowship, you will rank among the top physicians in Nephrology in the nation.
Diversity in all we do.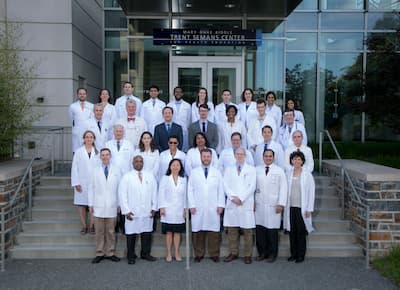 Duke Nephrology is committed to promoting and supporting diversity and inclusion within our faculty, staff, students and scientific agenda. Our diverse views, opinions and backgrounds are what unite us in the fight against kidney diseases and hypertension. We strive to be inclusive of all dimensions of diversity, including, but not limited to, age, race, gender, gender identity, sexual orientation or religion. Please see the link for additional information about the School of Medicine's Office of Diversity and Inclusion.