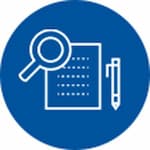 Fellows who choose the Clinical Investigator Pathway receive advanced training in biostatistics, study design, and epidemiology, and have the opportunity to pursue a Masters of Health Sciences degree. Visit the Division of Nephrology for a list of clinical research opportunities within the Division of Nephrology. 
DCRI Clinical Research Fellowship
Clinical research fellowship is available through the Duke Clinical Research Institute.
Fellows are encouraged to pursue a Master's Degree from a variety of programs related to clinical research: Master of Biostatistics, Master of Business Administration-Health Sector Management, Master of Health Sciences in Clinical Research, Master of Public Health (at UNC School of Public Health).
DCRI fellows also attend a weekly DCRI Clinical Research Conference in which fellows, faculty and visiting researchers present work in progress. The topics are designed to address all areas of research interest.
Fellows will be expected to make a presentation at a given research conference at least once during their two year research fellowship to discuss their on-going research project.

Fellow Research Academy (FRA)- This is a longitudinal support program tailored for aspiring physician scientists. All fellows pursing this pathway will enter this program. 
The FRA comprises four interrelated components:
Longitudinal grant development workshop: Each fellow works within a curated small group under the guidance of an expert mentor to develop their own career development grant over the course of the year
Career development guidance: Sessions with DOM researchers cover high-yield content that is customized for fellows in research
Individual sessions with the DOM Research Development Council: Fellows meet individually with the Research Development Council for research feedback and review of DOM resources
Networking within DOM: Participation fosters connections across DOM that will enhance fellow prospects for long-term research success.
Graduates (since 2013)
Crystal Tyson- 2013 currently faculty Duke Nephrology
Rasheeda Hall- 2015 currently faculty Duke Nephrology
Rob Olivo- 2017 currently group private practice North Carolina Nephrology (Raleigh, NC)
John Stanifer- 2017 currently private practice, Michigan
Carol Traynor- 2017 currently faculty Ireland
Melissa Makar- 2018 currently faculty Indiana University
Daniel Edmonston- 2019 currently faculty Duke Nephrology
Dinushika Mohottige- 2020 currently faculty Duke Nephrology
Matthew Sinclair- 2021 currently faculty Duke Nephrology
Anika Lucas- 2022 currently faculty Duke Nephrology
Anna Strasma- 2023 currently faculty Duke Nephrology
Current fellow
Ben Catanese
 
​Click here for more information on where our graduates go after fellowship
Medical Education
Fellows who are primarily interested in medical education and education research.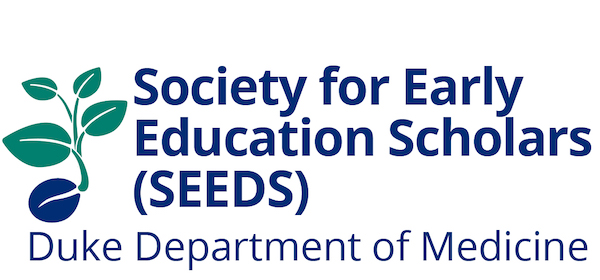 Opportunity to join the Department of Medicine, Society for Early Education Scholars (SEEDS) program. This is a year-long mentored education program designed for fellows planning careers as clinician educators or education scholars. This program will develop educational leaders and scholars through participation in a focused year-long curriculum with mentored teaching opportunities. This program is led by Dr. Sparks.
Opportunity to join Duke AHEAD, a new academy designed to promote health professions research, collaboration, and leadership. By participating in this academy, fellows will find resources for educational research, participate in skill building workshops, and meet educators from other departments and schools.
Fellows in this pathway are also encouraged to enroll in a degree program such as a Master of Science in Medical Education. 
Graduates
John Roberts- 2015 currently faculty Duke Nephrology
​Click here for more information on where our graduates go after fellowship
Clinical Informatics
Fellows at Duke have access to the Duke Center for Health Informatics, which promotes research and education in a broad range of environments, including inpatient, ambulatory, primary care, secondary care, community, regional, and national settings.
In collaboration with the Duke School of Medicine, the Duke School of Nursing, the Pratt School of Engineering, the Fuqua School of Business, and Duke Health Technology Solutions, DCHI brings together departments and individuals in the fields of medicine, nursing, business, economics, biomedical engineering, computer science, public policy, and more to offer a truly multidisciplinary environment for understanding the effective and appropriate use of health information technology.
Available training opportunities include a Certificate in Health Informatics, and a Masters of Management in Clinical Informatics.
Graduates
Blake Cameron- 2016 currently faculty Duke Nephrology
Click here for more information on where our graduates go after fellowship
Global Health Fellowship
Through the Duke Hubert-Yeargan Center for Global Health, Fellows can participate in the Duke Global Health Residency/Fellowship Pathway. This pathway delivers tailored postgraduate training experiences by integrating specialty-specific research opportunities, masters-level didactic training, and close mentorship to develop careers in global health.
Includes the Master of Science in Global Health, a 38-credit curriculum that includes six core courses, electives, a field experience to apply learned research methods, and a research-based scholarly thesis.
Graduates are prepared to engage in clinical, epidemiological, social-behavioral, and policy-oriented research, and to design, implement, and manage health programs which target the reduction of health disparities.
Participants will have a 9-12 month intensive field experience in a resource-poor area of the world.
John Stanifer's research on CKD in Tanzania profiled at the NIH Fogarty International Center.
Graduates
John Stanifer, currently in private practice, Michigan
Anna Strasma, Currently academic faculty, Duke