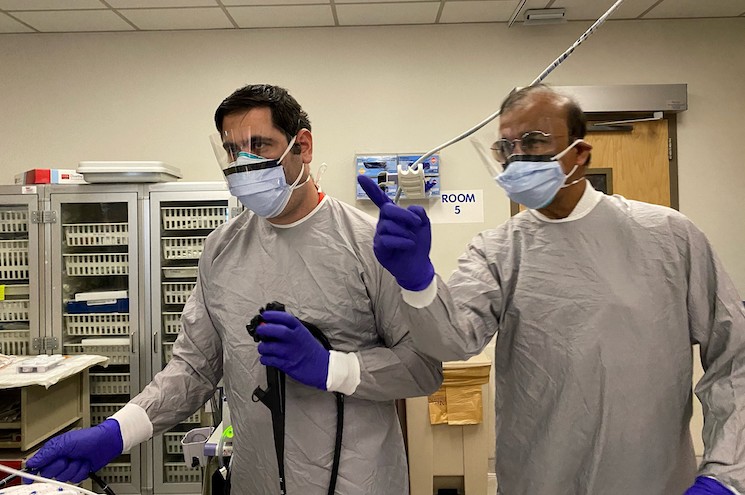 Endoscopy Training
Introduction to Endoscopy
First year GI fellows have formal sessions on the following endoscopic skills areas
Introduction to the endoscopy suite
Introduction to the endoscope
Introduction to electrosurgical energy in endoscopy
Basic endoscopic skills on the Test Box
Precepted endoscopic simulation
Endoscopic Simulator Training
Test Box Simulator
This provides practice in basic endoscopic skills.  All first year fellows have precepted sessions prior to starting fellowship and ongoing precepted sessions with upper year fellows and faculty members while on outpatient endoscopy rotations at the VA.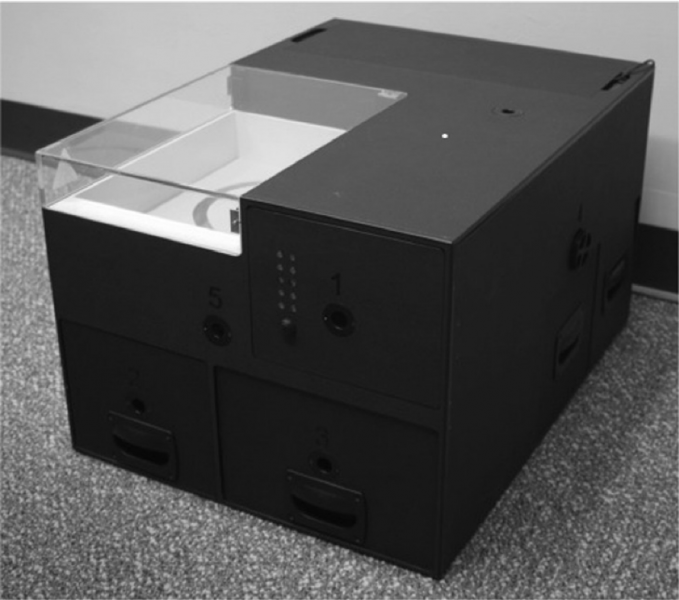 GI Mentor Endoscopy Simulator
All first year fellows receive precepted endoscopic training (in non-COVID years) on the GI Mentor Endoscopy Simulator in the Surgical Training Center.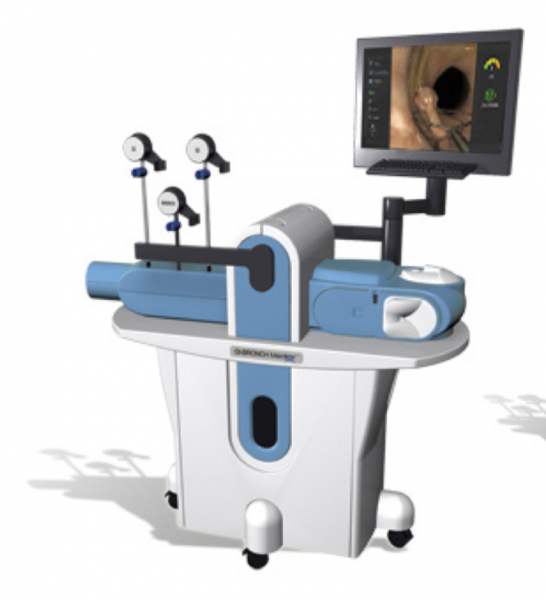 Scope Guide
All Fellows while rotating through the VA endoscopy rotations have access to real-time visualization of the scope orientation to aide in learning about loop reduction.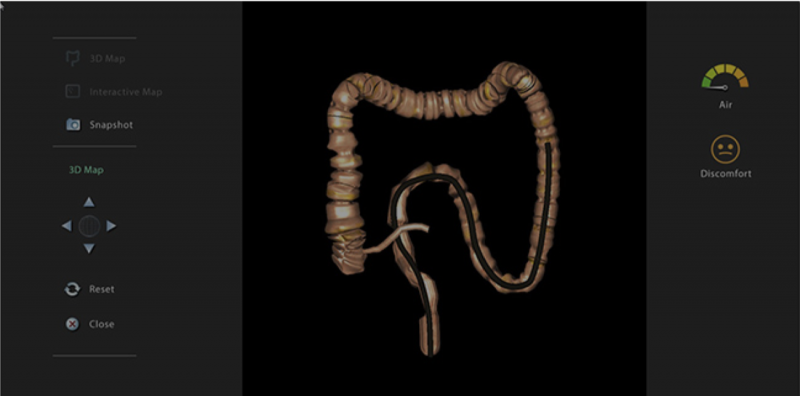 Core Endoscopic Competency
Fellows on both, the clinical and research tracks, receive outstanding endoscopic training.  Recognizing all trainees progress along different skill acquisition timelines, each fellow is assessed individually to maximize skill development.  Fellows on both tracks far surpass minimum procedure volumes for clinical competency.
All fellows receive comprehensive training and acquire excellent clinical skills in upper endoscopy, colonoscopy, polypectomy, small bowel endoscopy, enteral access, and esophageal dilation.
Additional Endoscopic Skills Competency
All fellows have exposure to, and the opportunity to gain clinical competency in, more advanced techniques including placement of wireless pH probes, radiofrequency ablation, functional luminal impedance planimetry (FLIP), complex esophageal dilation, double balloon enteroscopy, bariatic endoscopy.