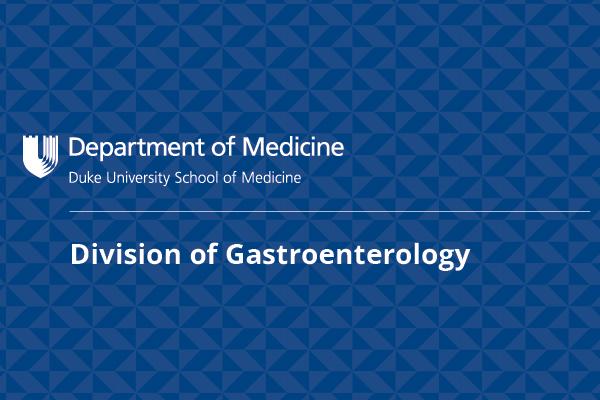 I am delighted to share that Dr. Melissa Teitelman has agreed to become the Vice Chief for Clinical Services for the Division of Gastroenterology. Dr. Teitelman will take over this role from Dr. Stan Branch on July 1, 2023.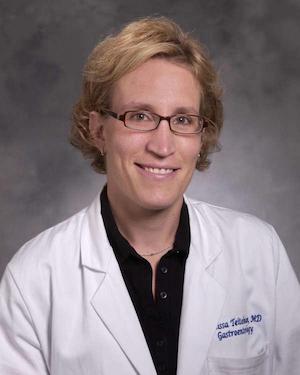 Dr. Teitelman received her Bachelor of Science in Nutrition from Cornell University in 1992.  She initially pursued a career as a dietician. She then enrolled in the Temple University School of Medicine and graduated in 1999. We were fortunate to recruit her to Duke for internal medicine residency.  Dr. Teitelman completed her gastroenterology fellowship at the University of Pennsylvania from 2003 to 2006. Dr. Teitelman then returned to Duke in 2006 and joined the faculty in the Division of Gastroenterology. 
Dr. Teitelman quickly earned an outstanding reputation as a clinician and teacher.  She was awarded the Paul G. Killenberg Faculty Teaching Award in Gastroenterology from the fellows in 2008. In 2009, she was appointed Medical Director of Duke Gastroenterology at Brier Creek. This highly successful unit grew quickly and expanded to a 4-room unit. In 2018, she was appointed Co-Medical Director for Clinical Access in the Department of Medicine. In 2019, she was appointed Associate Chief of Clinical Services for Wake County for the Division of Gastroenterology. 
In addition to her administrative duties, Dr. Teitelman has continued her busy clinical practice. Her scholarly work has been in nutrition, ergonomics and women's health. In 2012, she was asked to contribute to Digestive Disease Self-Education Program (DDSEP), which is the leading board review text in the United States led by the AGA. She has lectured regularly at the AGA Board Review Course and continued to participate in DDSEP content preparation since that time. In 2018, Dr. Teitelman was appointed Co-Associate Editor of the DDSEP 9th edition.  In 2021, she was appointed Editor of the DDSEP 10th edition. With these contributions, she was promoted to Associate Professor in 2017. Dr. Teitelman is highly respected as a master clinician, dedicated teacher and talented administrator. The selection committee was impressed with her experience, her leadership skills, her vision for the future of Duke GI, her commitment to diversity, equity and inclusion, and her advocacy for all our team members. I am delighted that she has accepted this role, and I am excited to see what she brings to Duke GI. 
Andrew J. Muir, MD
Professor of Medicine
Chief, Division of Gastroenterology
Department of Medicine
Duke University School of Medicine
---