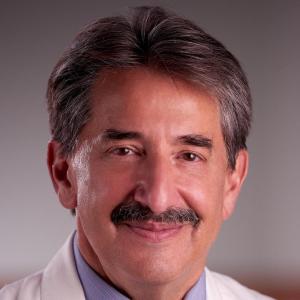 Principal Investigator
Professor of Medicine
Member in the Duke Clinical Research Institute

Contact Information
Office: North Pavilion, 2400 Pratt Street, Durham, NC, 27705
Phone: 919-668-8700
Overview
Operated under the auspices of the Duke Clinical Research Institute, this laboratory is the oldest and largest academic eECG Core Laboratory in the world.
The laboratory is active in the development of:
New electronic ECG waveform monitoring devices
State-of-the-art technology applications to capture cardiac safety and efficacy measures in multicenter global clinical trials
In ST segment elevation myocardial infarction (STEMI) and acute coronary syndromes, quantitative ST-segment analyses performed in more than 10 million ECGs have measured therapeutic benefit of drugs and devices in many trials, making ST-segment monitoring the most well established biomarker of cardiac efficacy.
Trials in which ST-segment monitoring has measured therapeutic benefit:
TAMI 5, TAMI 7, TAMI 9
DUCCS II,
HERO
GUSTO I
IMPACT-AMI
PRIME
PARADIGM
GUSTO-V
INTEGRITI CASTEMI
EMERALD
AMIHOT
LOWTEMP
FLAME
CRAFT
In cardiac safety, eECG QT and QTc measures with all new molecular entities, including non-cardiac drugs. are now mandated by the FDA and provide an exciting new area of cardiac expertise and eECG technologies. 
Additional developing research areas include:
Applications of multiple biomarkers (ST recovery, reperfusion arrhythmias, sestamibi perfusion infarct size, CPK enzyme curves) to advance predictive information and new therapy assessment in STEMI intervention
Use of derived ECG from reduced lead sets for ischemia monitoring
Emergency Department risk stratification of patients with chest pain and nondiagnostic ECG's
Pre-hospital and chest pain evaluation using novel ECG systems
Optimal assessment of cardiac risk with QT/QTc
Reperfusion arrhythmias and fibrillation
Selected Publications
Stone GW, Webb J, Cox DA, Brodie BR, Qureshi M, Kalynych A, Turco M, Schultheiss HP, Dulas D, Rutherford BD, Antoniucci D, Krucoff MW, Gibbons RJ, Jones D, Lansky AJ, Mehran R, for the Enhanced Myocardial Efficacy and Recovery by Aspiration of Liberated Debris (EMERALD) Investigators; Distal Microcirulatory Protection During Percutaneous Coronary Intervention in Acute ST-segment Elevation Myocardial Infarction, JAMA 2005;293:1063-1072.
Engelen DJ, Gressin V, Krucoff MW, Theuns DA, Green C, Cheriex E, Maison-Blanche P, Dassen W, Wellens H, Gorgels AP. Usefulness of Frequent Arrhythmias after Epicardial Recanalization in Anterior Wall Acute Myocardial Infarction as a Marker of Cellular Injury Leading to Poor Recovery of Left Ventricular Function. Am J Cardiol 2003 Nov 15;92(10):1143-9.
Roe MT, Ohman EM, Maas AC, Christenson RH, Mahaffey KW, Granger CB, Harrington RA, Califf RM, Krucoff MW. Shifting the open-artery hypothesis downstream: The quest for optimal reperfusion. J Am Coll of Cardiol 2001;37(No.1)9-18.
Shah A, Wagner GS, Granger CB, O'Connor CM, Green CL, Trollinger KM, Califf RM, Krucoff MW. Prognostic implications of TIMI flow grade in the infarct related artery compared with continuous 12 lead ST segment resolution analysis: Re-examining the "gold standard" for myocardial reperfusion assessment. J Am Coll of Cardiol 2000:35:3:655-672.
Faculty
Mitchell W. Krucoff, MD
Director
Contact Information
Office: North Pavilion, 2400 Pratt Street, Durham, NC, 27705
Phone: 919-668-8700