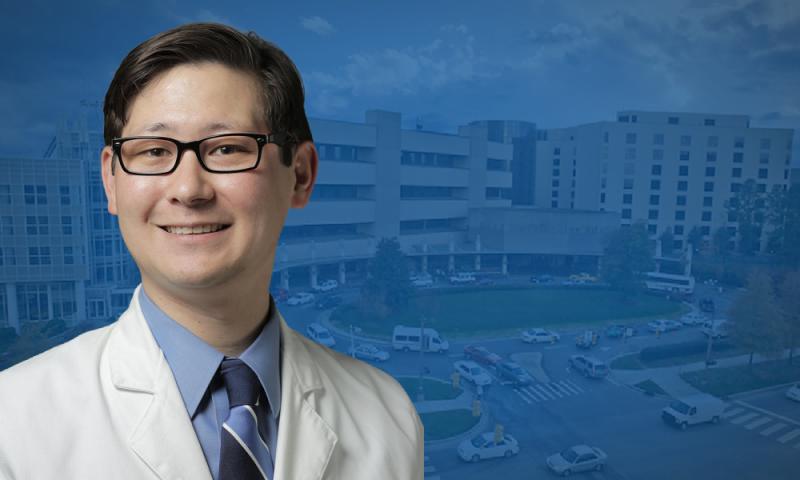 Jonathan Bae, MD, CPPS, associate professor in the division of General Internal Medicine, has been named Chief Quality Officer for Duke University Hospital effective July 1, 2022. 
"Jon has been one of the chief architects of the Duke Quality System," said Richard Shannon, MD, Chief Quality Officer for Duke Health. "In his new role, he will further refine his skills in lean management principles in support of model areas at DUH. These methods will be an essential part of our strategic efforts to lead in clinical excellence."
In this new role for Duke University Hospital, Dr. Bae will join the hospital as a member of the senior leadership team with the responsibility to set the overall clinical direction, leadership, and operational management of quality and safety programs of Duke University Hospital.
"I'm looking forward to the opportunity to support the delivery of the highest quality, safest, and most empathetic patient-centered care with all of our amazing team members at one of the best hospitals in the world," says Dr. Bae about his new role. "The chance to learn from and support our team in our continued pursuit of excellence is the honor of a lifetime."
Bae's initial priorities will focus on the elimination of harm to patients, enhancement of our safety programs, and improving clinical quality performance.
Additionally, he will be partnering with Duke's senior leadership team to expand the Duke Quality System, including deployment of lean management principles and tools.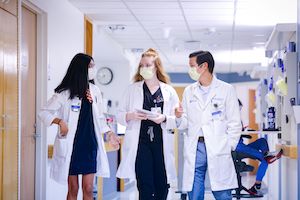 He will be collaborating across the hospital with quality leaders amongst departments within the Duke University School of Medicine, such as the Department of Medicine, to strengthen performance and culture by understanding and improving clinical outcomes.
"By partnering with clinical services and department quality leaders, we can work together to ensure the delivery of the highest quality patient outcomes that our patients come to expect from Duke," Bae says. "In order to do this, it will require all of us and the best of each of us."
Bae's concerted effort to enhance a data driven approach to identify opportunities for improvement in the quality of clinical outcomes will have a lasting impact of Duke University Hospital's delivery of excellent patient care.
A member of the Duke Department of Medicine since July 2009, Dr. Bae has served in several key roles in quality improvement and patient safety. His focus on hospital-based performance improvement includes special interests in mortality, patient safety, care transitions, workforce well-being, and the culture of safety.
Dr. Bae most recently served as the Associate Chief Medical Officer for Patient Safety & Clinical Quality at DUHS and has held that role since December 2015. In this role, he oversaw a number of health system quality programs including safety, survival improvement, wellbeing, and publicly reported reputation programs, as well as supported strategic planning efforts for quality of the clinical enterprise. Dr. Bae also directed the Duke Center for Healthcare Safety & Quality.