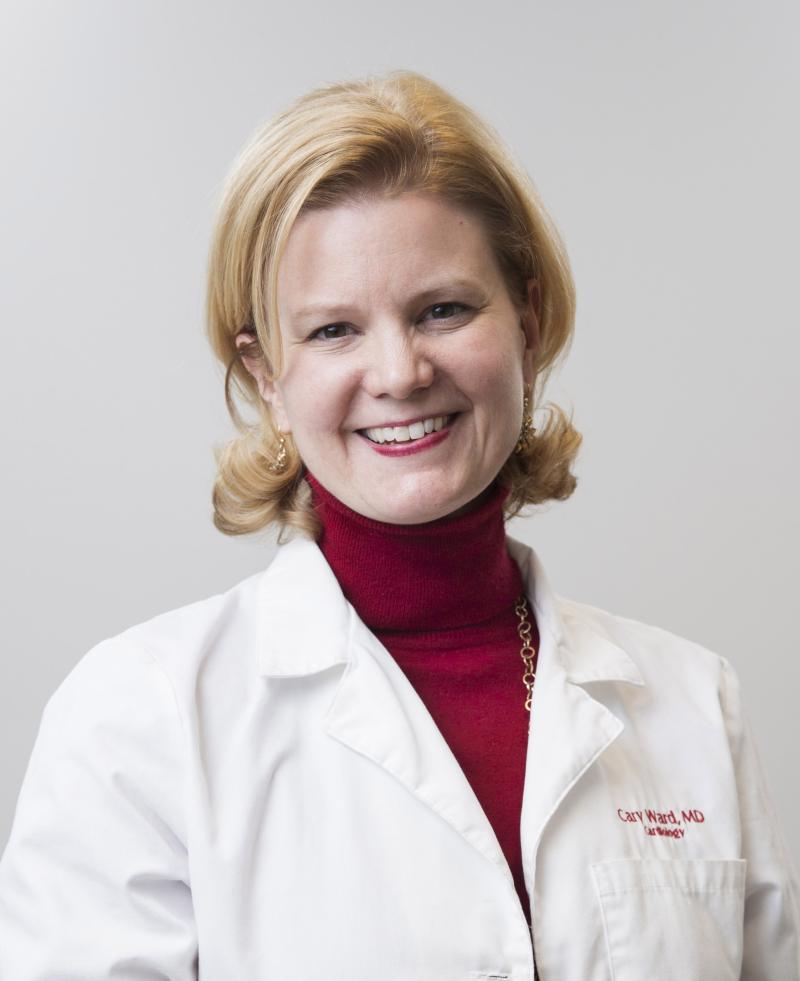 Cary Ward, MD, associate professor of medicine in the division of Cardiology, has been appointed to the role of associate dean for faculty development in the School of Medicine.
In this role Ward will serve as the faculty lead for current and future School of Medicine (SoM) faculty development programs including Leadership Development for Researchers (LEADER); Academic Leadership, Innovation, and Collaborative Engagement (ALICE); and the Duke Clinical Leadership Program (DCLP).
Ward will partner with leaders in the Offices of Equity, Diversity, and Inclusion; Research Mentoring; APT; Professionalism; and others to maintain and grow a robust portfolio of programs that meet evolving faculty needs. Reporting to the vice dean for faculty, she will also oversee the selection process for numerous SoM faculty awards and the annual awards celebration to recognize and highlight the outstanding accomplishments of our faculty. 
Ward is an adult congenital and structural heart disease specialist, and serves as the program director for the Adult Congenital Heart Disease Fellowship and the director of the Cardio-Obstetrics Program. She received her MD from the University of Virginia, completed internal medicine residency at the University of Texas at Southwestern in Dallas, and was a cardiology fellow at Duke before joining the faculty in 2007.
For the past 8 years, she has led professional development activities for the Department of Medicine (DoM), first as director of credentialing and more recently as the associate vice chair for provider experience and development. She is the director of the ALICE leadership development program for mid-career women faculty and has served as the Director of the Duke Clinical Leadership Program since 2018. Ward is a 2022 recipient of the Leonard Palumbo Jr., MD Faculty Achievement Award, recognizing faculty who display dedication to compassionate patient care and excellence in the teaching and mentoring of young physicians.   
Ward's longstanding health system experience and leadership with several programs in the Office for Faculty make her uniquely positioned to strengthen and grow the portfolio of faculty development offerings at Duke, says Mara Becker, MD, MSCE, vice dean for faculty. Expansion of the Office for Faculty reflects the school's ongoing commitment to the continuous professional development of our faculty, she adds.
 "Cary is an excellent leader and has served in a number of important roles for our department over the past decade," says Kathleen Cooney, MD, MACP, chair, DoM. "We look forward to watching her continue to develop new programs for faculty across the School of Medicine and are excited to see her serve in this pivotal role."