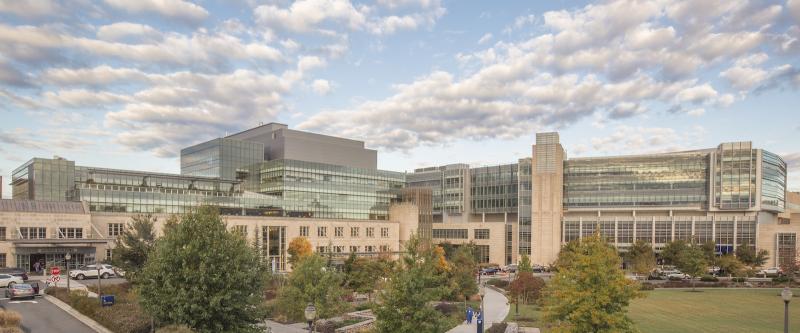 Three faculty members from the Department of Medicine have been awarded distinguished professorships, the highest honor the university can bestow upon a member of the faculty. The appointments are effective on July 1, 2022.
David D'Alessio, MD: James B. Wyngaarden Distinguished Professor of Medicine
Dr. D'Alessio is a practicing endocrinologist and chief of the Division of Endocrinology, Metabolism and Nutrition. His research group studies regulation of insulin secretion by hormonal factors and the abnormalities of islet function in Type 2 diabetes.
In particular, he has focused on understanding the insulinotropic properties of the hormone's glucagon and glucagon-like peptide 1, their role in diabetes and application to therapeutics. D'Alessio and his colleagues do translational work that connects mechanistic studies in animal models to studies of human physiology.
Major contributions from this work includes identifying key brain areas that respond to GLP-1 and control insulin secretion, the role of islet products to control insulin secretion through local actions, and the role of GLP-1 on glucose regulation in patients with bariatric surgery.
Beyond his clinical and research activities at Duke, Dr. D'Alessio has been a member of several NIH study sections including a role as chair, a consultant to the NIDDK council, and currently serves as Editor-in-Chief for the journal Diabetes.
Sandeep Dave, MD: Wellcome Clinical Distinguished Professor of Medicine
Dr. Dave is a professor of medicine in the Division of Hematologic Malignancies and Cellular Therapy. His research is focused on the application of high-throughput technologies including microarrays and massively parallel sequencing to improve the diagnosis and treatment of leukemias and lymphomas.
Dr. Dave's work in the laboratory and clinic includes integrating genomic technologies with clinical trials to define molecular subgroups of patients who are most likely to respond to therapy and exploring the role of microRNA in the differentiation of immune cells and their role in leukemias and lymphomas. He focuses on the application of high throughput sequencing to identify means of gene regulation in normal and malignant cells and exploiting high throughput genomic and proteomic technologies to develop new prognostic and diagnostic markers in leukemias and lymphomas.
He has won many awards for his research and teaching including the prestigious Fellows Award in Research Excellence at the National Institutes of Health.
Scott M. Palmer Jr., MD: Donald F. Fortin, M.D. Distinguished Professor of Medicine
Palmer completed medical school at Duke as well internship, residency and pulmonary critical care fellowship at Duke. He is a clinical expert in lung disease and lung transplant.  He currently serves as Vice-Chair for Research in the Department of Medicine, Director of Clinical Research at the Duke Transplant Center, and Director of Medicine Plus at the Duke Clinical Research Institute (DCRI).
Dr. Palmer leads highly successful translational and clinical research program in transplant immunology and lung disease.  He has received continuous NIH funding for over 20 years and has over 250 publications, including numerous high impact studies.
Dr. Palmer has held key leadership roles in national and international pulmonary and transplant societies, was elected into the American Society of Clinical Investigation (ASCI) in 2012, and serves or served on numerous prominent journal editorial boards and NIH study sections.
He has mentored many outstanding trainees who remain in academic research and have developed highly successful research careers of their own. Dr. Palmer's highly cited work in innate immunity, idiopathic pulmonary fibrosis, and bronchiolitis obliterans syndrome has shaped scientific thinking and improved clinical practice.