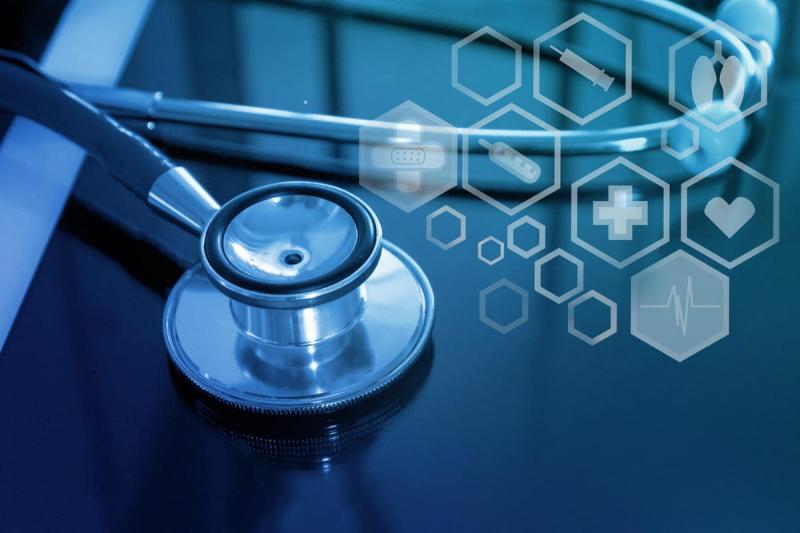 Primary care providers act as a jack of all trades for patients. Many times, they are the first to investigate an additional lab, resource, or medication for a patient before they see a specialist. These extra steps aren't always timely and ideal for the patient due to scheduling and availability, especially for more complex needs, such as diabetes care.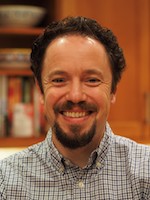 David Halpern, MD, MPH, associate professor of medicine in the division of General Internal Medicine, is a primary care provider at Duke Primary Care (DPC) Riverview and Senior Medical Director for Quality and Population Health for DPC. He oversees the network's quality metrics and performance evaluations. Alongside his partner, Sara Johnson, Director of Population Health for DPC, the two look for innovative ways to improve processes, patient experiences and the quality of care.
Hospital Follow-Up Clinic at DPC Riverview
In collaboration with hospital medicine colleagues at Duke Regional Hospital and Duke University Hospital, DPC recently launched a new hospital follow-up clinic at Duke Primary Care Riverview. The goal of this new clinic is to reduce readmissions by connecting patients who were recently discharged with a primary care medical home. This clinic is specifically designed for patients that currently do not have a primary care provider (PCP) but will need follow-up sooner than when they could be seen through a regular new patient appointment with a PCP.
Providers that staff this new clinic can assist patients with labs, follow-up imaging, medications, and from there, establish them with a primary care provider.
"Plugging these patients into the primary care system so they have good continuity with a provider after being in the hospital will have a dramatic impact on their health and reduce hospital readmissions," says Halpern. "Patients who don't have a primary care provider or good follow-up are at higher risk to get readmitted."

The clinic's multidisciplinary approach provides wraparound services to complex patients with high needs. In addition to physicians and physician assistants on site, the clinic has a pharmacist and a care manager to address social determinants of health. This clinic is a first of its kind at Duke.
Primary Care Pharmacists
Managing medications for patients with complex needs, such as diabetes, hypertension, and other chronic diseases, can be overwhelming for patients. DPC has helped support these patients by embedding pharmacists in primary care practices. The pharmacists, credentialed as Clinical Pharmacist Practitioners (CPPs), are independently able to see patients, adjust and change medications, and order labs. They can work with patients to provide education about medication side effects and interactions while maximizing adherence. 
"In the case of a patient with poorly controlled diabetes, referring them to see our pharmacist can reduce wait times for the patient and can get them in sooner for help with questions like how to correctly perform insulin injections at home, or how to best use a continuous glucose monitor (CGM) to manage their glucose readings." says Halpern. "Ultimately, the pharmacists are expert practitioners who are trained to identify issues that may arise with a patient who is taking multiple medications. As part of a multi-disciplinary team that is working to manage a patient's chronic diseases, they can provide valuable insight and help reinforce the provider's messages about self-management".
Patients have been extremely satisfied with the pharmacy program, with 95% of patients rating the quality of care and services received from the clinical pharmacist as excellent or very good.
DPC's Population Health team is working to expand this program to bring on more clinical pharmacist practitioners embedded in DPC clinics. "DPC Population Health is very grateful to DPC Senior Leadership and to Duke Health for supporting the rapid growth of our population health programs and initiatives," says Johnson.
Behavioral Health Program
Like primary care providers, psychiatrists and psychologists are in high demand. Through a collaboration with the Duke Department of Psychiatry & Behavioral Sciences and Duke Behavioral Health North Durham, DPC has developed an integrated behavioral health program using Behavioral Health Care Managers (BHCM) and Licensed Clinical Social Workers (LCSW) to support patients with mild to moderate depression and/or anxiety.
When a primary care provider has a patient with behavioral health need, he/she can refer to the DPC Primary Care Behavioral Health Program to connect the patient to either a BHCM or LCSW. In addition to offering behavioral health services to both adult and pediatric patients, DPC launched a Behavioral Health On Call Service for patients 18+ who are experiencing suicidal ideation in order to provide another layer of support to DPC patients and providers.
"As PCPs, we manage a lot of behavioral health concerns in primary care. Relying on our expert colleagues to provide additional support in between visits has been a simple, but effective way, to provide the best care for our patients," says Halpern.