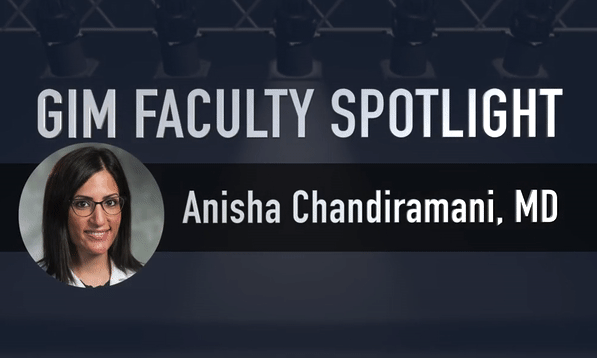 Anisha Chandiramani, MD, a budding clinical informaticist, joined Duke General Internal Medicine as a Medical Instructor in the summer of 2017. Learn more from this interview with Dr. Chandiramani about her career interests, hobbies, and a recent trip to Ireland. 
Where do you work?
I work as a Hospitalist at Duke University Hospital. I am also in my second year of a clinical informatics fellowship, so I spend the majority of my time with Duke Health Technology Services. 
What are your interests in the field?
I have a strong interest in inpatient quality and safety as well as adoption of new technologies into medicine. 
How did you get in to this specific field?
I participated with a lot of quality improvement work as a resident and I began to notice that the most impactful projects were related to the Electronic Health Record. 
What brought you to Duke?
The breadth of hands-on experiences offered to the clinical informatics fellows was really attractive. Additionally, I really connected with the clinical informatics faculty and felt I would have strong mentorship. 
Is there any research you are doing or plan on doing?
My health IT-related projects span EHR optimizations/improvements and working on a pilot project to bring new methods of patient engagement to Duke patients. 
What are your hobbies or interests outside of work?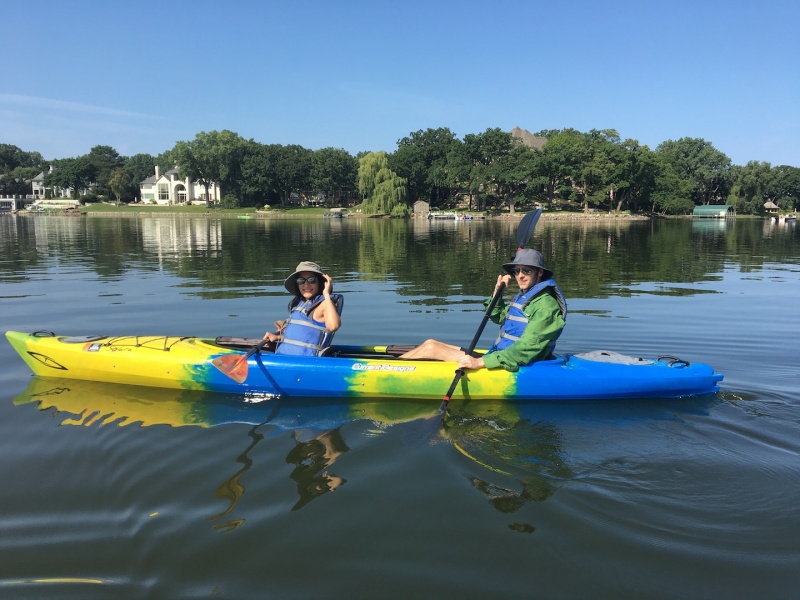 My husband and I love taking our dog for long walks, riding our bikes, and watching movies. Our move from Chicago to Durham has allowed us to do outdoor activities for much more of the year and we're loving it!
Any trips you've taken recently that you would like to share?
Somewhat recently, my husband and I went to Ireland. We rented a car and drove all around the country and it was absolutely beautiful. Navigating the narrow, rural roads while driving on the opposite side of the car was terrifying, but, overall, it was an amazing trip!
What is your favorite food?
This is very situation and mood dependent, but I'd probably never turn down a Neapolitan margherita pizza.
Interested in being featured in a faculty spotlight? Reach out to GIM Communications Strategist, Clare Il'Giovine!