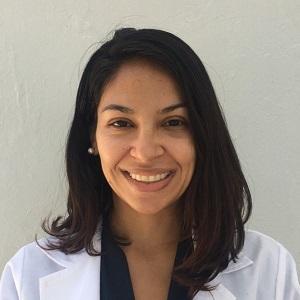 Duke University Med/Peds Rheumatology Fellowship Training Program—one of only a few in the country offering combined training in adult and pediatric rheumatology—is receiving a grant from the Arthritis Foundation to support a new fellow.
The "Cultivating a New Generation of Rheumatologists" grant of $50,000 annually for a three-year award period aims to help meet the challenges of a rheumatology workforce shortage.
The incoming fellow is Dahima Cintron, MD, MSc, Med/Peds chief resident at the University of Puerto Rico-Medical Sciences Campus. "I am eager to explore reproductive health in rheumatology, and in particular lupus, through a med-peds perspective, focusing on reproductive milestones across all ages, ethnicities, and races, within the context of autoimmune disorders," says Cintron, who will train here at Duke for the next four years.
Cintron joins the program this summer. Duke med/peds rheumatology fellows complete one year of clinical adult rheumatology, one year of clinical pediatric rheumatology, and two years of research, during which they maintain both adult and pediatric rheumatology continuity clinics. 
The Arthritis Foundation's rheumatology workforce expansion initiative seeks to reduce workforce barriers to care that threaten critical access to state-of-the-art rheumatology care while supporting early-in-career physicians who are committed to improving the lives of people with arthritis, particularly in areas that are underserved due to geographic separation of the patient community and care providers. The Arthritis Foundation grant is also aimed at recruiting underrepresented minorities.
The workforce shortage in adult rheumatology is profound, says Rebecca Sadun, MD, PhD, Assistant Professor of Medicine and Pediatrics and director of Duke's Med/Peds Rheumatology fellowship program.  As the baby boomer generation gets older, the risk of certain autoimmune diseases increases, rheumatoid arthritis particularly. Predictions show just how much worse the workforce shortage will get over the next one to two decades, she notes.
"On the flip side, there are on the order of 350 pediatric rheumatologists in the country, which means that many states don't have a single pediatric rheumatologist," Sadun says.  "We at Duke are thrilled to train a talented med/peds physician who will be able to care for rheumatology patients of all ages – and someone who will be able to break down barriers in research by taking a life course angle to important clinical research questions."