By Liz Switzer
Duke reproductive rheumatologist, Megan Clowse, MD, MPH, has a big goal: shifting the treatment paradigm to enable all women with rheumatic disease to safely build the families they want. She has made remarkable progress by changing pregnancy care for women with rheumatic diseases through clinical care, research to identify optimal pregnancy management, and practical education on best practices for rheumatologists across the globe.
Since the beginning of her career, Clowse has worked tirelessly to change the care for patients with rheumatic disease. Her work, her dedication to it, and a drive to share her knowledge with others has made her an international leader in the study and management of rheumatic diseases in pregnancy.
---
Read Megan Clowse's comments for the article, The Pregnancy Gap – With Evidence on Drug  Safety in Pregnancy Sorely Lacking, Pressure is Mounting to Change the Status Quo, in the March 17, 2022, article of Science Magazine.
---
The Patient's Perspective
"Megan's work has improved the lives of countless women living with lupus, from the thoughtful care she provides in the clinic to the impact her research has had on the field of rheumatology around the world," says colleague Jennifer Rogers, MD, director of the Duke Lupus Clinic, co-founded in 2008 by Clowse and Lisa Criscione-Schreiber, MD, MEd, vice-chair for education. "She is a lupus champion; by placing the patient's perspective at the center of her work, she has improved the way we deliver lupus care, conceptualize lupus symptoms, and approach pregnancy, lactation, and contraceptive management."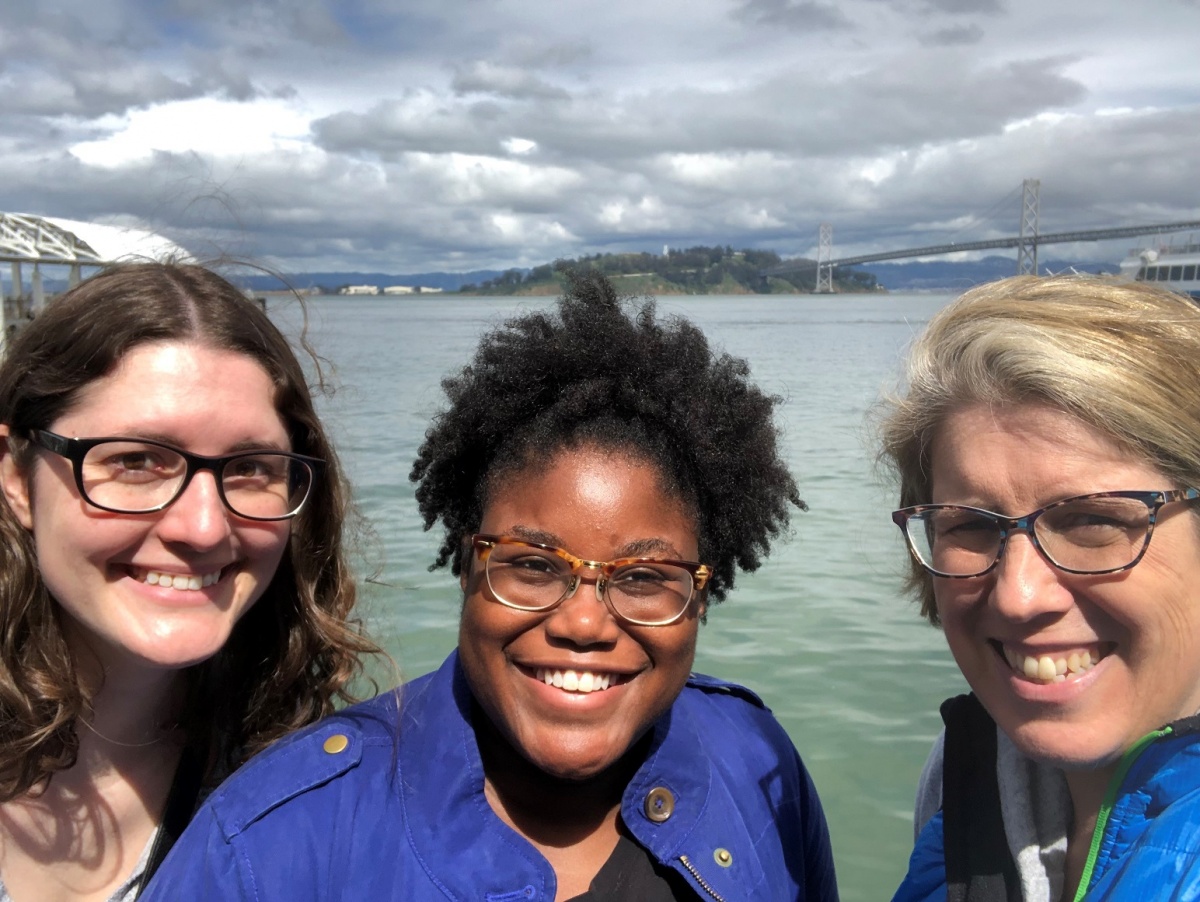 "She is not only an incredible clinical researcher, but a dedicated mentor who cares deeply about the people she has trained," says Criscione-Schreiber, who still practices at the clinic, which today consists of a team of eight doctors who care for about 450 lupus patients.
For Clowse, the 2020 Duke University Department of Medicine Early Career Mentoring Award recipient, an interest in pregnancy in women with rheumatic disease began when she was a rheumatology fellow in 2002 at Johns Hopkins Hospital and was called to labor and delivery. "I realized that after three years of internal medicine residency, I did not know much about pregnancy," she recalls. "When I went to the literature, I found large gaps in data about how best to manage lupus in pregnancy."
Working with the Hopkins Lupus Cohort, Clowse identified several key clinical indicators for poor pregnancy outcomes, including lupus activity prior to and during pregnancy, and published a pivotal article demonstrating the benefits of continuing hydroxychloroquine for lupus in pregnancy. She also published a report of pregnancies within the cohort exposed to cyclophosphamide, all of which ended in pregnancy loss.
While new treatment approaches and discoveries are important, translating these practices into clinical care nationwide is perhaps proving to be the bigger challenge. Through patient care experience and research, Clowse says she has learned that optimal pregnancy management will not improve patient's lives until rheumatologists change the way they deliver reproductive care. Since 2018, she has trained over 1,200 rheumatologists on how to communicate about pregnancy planning and contraception with women with lupus, which primarily affects young women. (An estimated nine out of 10 lupus patients are women.)  
"I think the biggest role I can play is in changing the way that rheumatologists across the world, especially here in the U.S., address pregnancy and managed contraception," Clowse says. "For decades, we've known that having active lupus when you get pregnant leads to poor pregnancy outcomes but nobody's really done much to help women not get pregnant when their lupus is really active. So, one of the things that I'm very focused on is how we get rheumatologists to actually help their patients get the safe and healthy pregnancies that they deserve. That starts with opening the door to honest conversations about contraception and pregnancy planning, where the patient can actually tell you that she's interested in pregnancy, not just shutting the door on her and writing her off as a bad person for wanting to be a mom."
ACR Leadership
Since 2008, Clowse has presented invited lectures annually at major American College of Rheumatology (ACR) meetings and authored multiple chapters in leading textbooks about reproductive health and pregnancy in women with rheumatic diseases. In 2016, she chaired the ninth International Conference on Rheumatology, Reproduction, and Pregnancy and edited the resulting six reports in a supplement edition to the journal, Rheumatology.
From 2017-2020, she served on the Core Leadership team for the ACR's first Reproductive Health Guidelines, and she is the founding physician of the effort to put the guidelines into action nationwide. With this work, Clowse identified gaps in rheumatologists' knowledge and communication skills as key drivers of poor pregnancy outcomes in women with lupus. To enable rheumatologists to implement the guidelines in practice, she created HOP-STEP or Healthy Outcomes in Pregnancies in SLE Through Educating Providers, and LupusPregnancy.org.
Before the 1990's, women with lupus were routinely told that they should never get pregnant, she notes, and while pregnancy outcomes have improved in recent decades, up to one-third of pregnancies still result in a preterm birth. Clowse has identified important predictors of preterm birth and pregnancy loss in women with lupus—highlighting the subset of this population as highest need for improved care. 
Upon her arrival at Duke University in 2007, Clowse initiated the Duke Autoimmunity in Pregnancy Registry, which enrolled over 500 pregnancies in its first 10 years. She initially met with resistance. "I was told that studying pregnancy in women with rheumatic disease was just not a career choice," she says. "My reaction was, 'Well, I think it is.' I did it anyway." Her efforts were boosted by an NIH Building Interdisciplinary Research Careers in Women's Health (BIRCWH) award that allowed her to start the registry.
Another event that help cement her dedication happened a few years after she came to Duke. A young mother and former patient with whom Clowse had become friendly, died with terrible scleroderma. The woman had been told not to have children but made the decision to do so anyway before she grew sicker. At her funeral, a friend read a letter from woman about how having children had been a gift that made suffering her rheumatic disease tolerable.
"It really made me realize that these women deserve better," Clowse says, "and that I should do work that I'm passionate about (her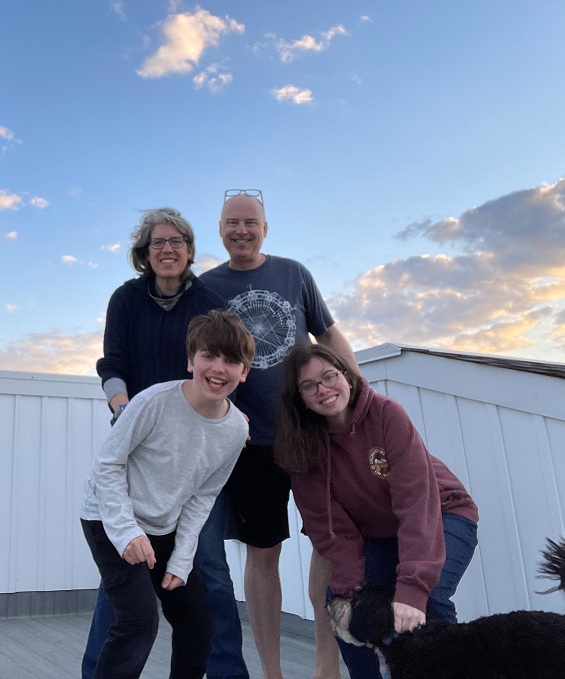 work was also her calling), and it should be important enough to make it worth dedicating my life to it. From that, I discovered that my passion was helping women with rheumatic disease build their families and that this, to me, was worth not being home with my family all of the time."
Big Data
Clowse now directs the Maternal Autoimmune Disease Research Alliance (MADRA) Registry and has enrolled over 300 pregnancies in the past three years. Combined, the Duke Autoimmunity and MADRA registries are the largest cohort of rheumatic pregnancies in the U.S. She additionally leads a research team that actively mines the Carolinas Collaborative common-data model-based dataset to develop larger datasets of pregnancies in women with rheumatic disease and directs the Vasculitis Patient-Powered Research Network for an online vasculitis pregnancy registry (VPREG).
While Clowse started her career looking for biomarkers of poor pregnancy outcomes, she has come to discover that it is quality care, not biologic changes, that were driving these outcomes. Working with long-time colleague, Duke epidemiologist Amanda Eudy, PhD, division of Rheumatology, a recent finding posits that preeclampsia and a physician decision to deliver, not spontaneous labor or rupture of membranes, was the main cause of preterm birth in women with lupus.
Clowse and her colleagues at the Duke Lupus Clinic have also developed a new model for assessing and managing lupus in which physician-reported, inflammatory symptoms (Type 1 activity) are often independent of the chronic pain and fatigue (Type 2 activity) suffered by so many patients. Their understanding of the model is evolving based on ongoing quantitative and qualitative work, but it has proved useful within their clinical work and is accepted by patients, rheumatologists, and lupus experts.
"What we're really doing is actually listening to our patients," says Clowse, who credits Eudy and Rogers with leading most aspects of the research under her mentorship. "For years, a lot of young women have been trying to break through with doctors who are not really listening to them. We think there's different kinds of fatigue, probably some fatigue that is related to inflammation of lupus but there's also a probably that some fatigue is not. That might not sound earth-shattering, but it is a huge break-through in our understanding of lupus."
American rheumatologists, it seems, are also listening—to Clowse.
Patients that come to the Duke Lupus Clinic now, she notes, are being managed differently than they were 15 years ago with, for example, more pregnancy compatible medicines and a higher comfort level with using these medications.
"I definitely think of one of my foundational purposes in this world is to help women with rheumatic disease have the families that they want," Clowse says. "That's the reason I get up every morning and it's why I do what I do. I think about what's behind me when I'm done with all of this. It's the families that I helped but also the doctors across the country who can now do this care well with their patients. This is a gift that I can give." 
Photos:
Top, right, Megan Clowse
Middle left, Clowse and her mentees, Amanda Eudy, PhD, and Ravyn Njagu, MD 
Below, left: Megan Clowse and family, husband Martin (Duke '90, MD '96), Meredith, Miles and pet Matilda, aka 'Tilly'