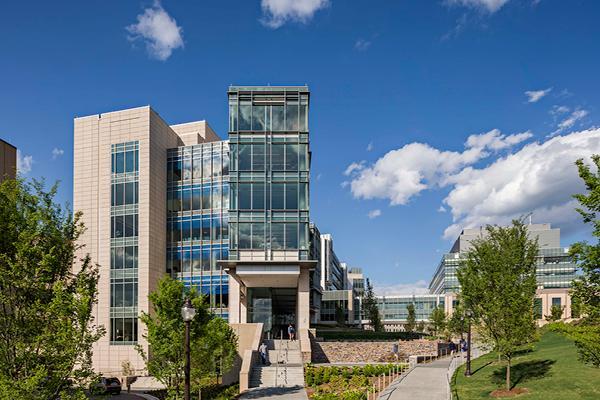 Duke University School of Medicine was awarded more than $608 million in federal funding from the National Institutes of Health (NIH) in 2021, ranking third nationally among academic medical centers, up from 10th last year, according to the Blue Ridge Institute for Medical Research.
The Department of Medicine's award of that total was $174,530,472. 
 "The Department of Medicine is proud to be such a large part of Duke's NIH rankings," said Kathleen Cooney, MD, MACP, department chair. "Our research is unparalleled and our faculty continue to employ cutting-edge ways to care for patients and our community as a direct result of research efforts."
"We actually have fewer NIH funded faculty than many of our peer DOMs yet have sustained this high NIH ranking in total funding, reflecting the intense dedication and commitment to research among our faculty," said Scott Palmer, MD, MHS vice chair, research.  
The Blue Ridge ranking — an annual, independent analysis of NIH research funds to colleges and universities — places eight clinical science departments and two basic science departments in the School of Medicine among the top 10 in the country:
#1 for Pediatrics
#1 for Surgery
#2 for Orthopedics
#5 for Neurosurgery
#6 for Internal Medicine
#8 for Anesthesiology
#9 for Genetics
#9 for ENT
#10 for Pharmacology
#10 for Ophthalmology
"The amount of research funding awarded to Duke scientists by the NIH is a key measure of excellence across all of our missions," said Mary E. Klotman, Dean of the Duke University School of Medicine. "These rankings reflect the hard work, dedication and innovation of our outstanding faculty and research staff, and their commitment and contributions to scientific discovery and advancing care for our patients."
The NIH is the largest public funder of biomedical research in the world, investing more than $41 billion a year to advance research aimed at improving health.