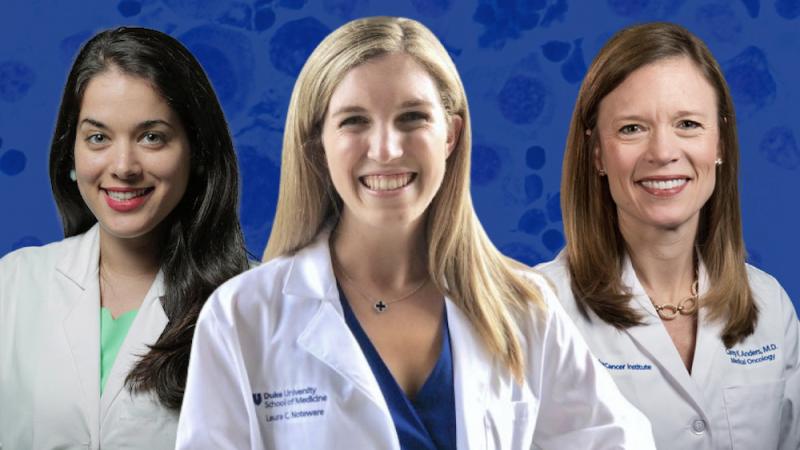 Breast cancer metastasized to the brain is a devastating consequence of the disease, yet little is known about the prognosis of patients who present with isolated brain metastases versus brain metastases in the presence of concurrent extracranial metastases.
Supported by funding from the Duke Department of Medicine's Eugene A. Stead Student Research Scholarship, fourth year medical student and internal medicine resident hopeful Laura Noteware is working to change that.
Current guidelines for new isolated brain metastases recommend local radiation and/or resection of the brain metastasis without advancement of the line of chemotherapy. Noteware's research is focused on understanding the presentation and course of Duke patients over the past 20 years who had brain metastases treated with local radiation therapy to determine if certain patients would benefit from advanced treatment.
The results, published in November in Breast Cancer Research and Treatment demonstrate that patients with isolated brain metastases had worse outcomes than patients who had concurrent extracranial metastatic disease, which indicates that patients with isolated brain metastases may benefit from advancement of their line of chemotherapy to include new brain penetrable agents such as the TKI, Tucatinib. 
Noteware's study forms the historical baseline for the upcoming BRIDGET clinical trial for patients with isolated brain metastases under investigator Carey Anders, MD, chief, division of Medical Oncology. BRIDGET is an interventional clinical trial that focuses on secondary brain metastases prevention after isolated intracranial progression on Trastuzumab or T-DM1 in patients with advanced human epidermal growth factor receptor 2+ breast cancer with the addition of Tucatinib.
"The generous funding I received from the Stead Scholarship allowed me to focus full time on my research with the Department of Medicine during my third year," Noteware says. "In addition to furthering the scholarship in this under investigated topic, being able to devote my energies to this research helped me better characterize how women with breast cancer present with brain metastases. I hope to continue this research into residency to further explore the treatment of this unique population."
Noteware's study is important in that it has continued to refine the capacity to understand prognosis in the setting of HER2+ breast cancer brain metastases, particularly as it pertains to the status of extracranial disease, Anders says. "Her work illustrates that patients with brain relapse as an isolated site of disease have a poorer prognosis compared to those with concurrent progressive or stable/responding extracranial disease, for instance lung or liver metastases. This is critical to our decision-making in how we sequence brain-permeable, HER2-directed therapies to improve our patients' outcomes."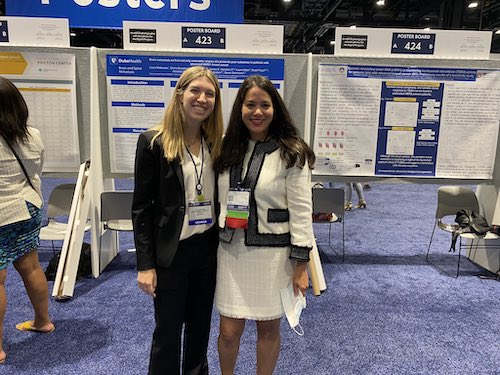 "Laura's work has highlighted a high need area in HER2 positive breast cancer," says Noteware's mentor Sarah Sammons, MD, adjunct assistant professor in the division of Medical Oncology and an oncologist with the Dana Farber Cancer Institute. "Even as we improve outcomes in patients with HER2+ early stage breast cancer with new therapies, we have not reduced the risk of isolated brain relapse. Her work has identified that patient with isolated brain relapse have inferior survival. We conclude that clinical trials moving forward should consider therapies in the first line setting which have known benefit in the brain, which is currently not the case."
The Stead Scholarships are the oldest of the Duke intramural medical student research scholarships. This endowment was established in 1988 to support a student in basic cardiovascular research, inspired by Dr. Eugene A. Stead, Jr., who served as chairman of the Department of Medicine from 1947 to 1967.