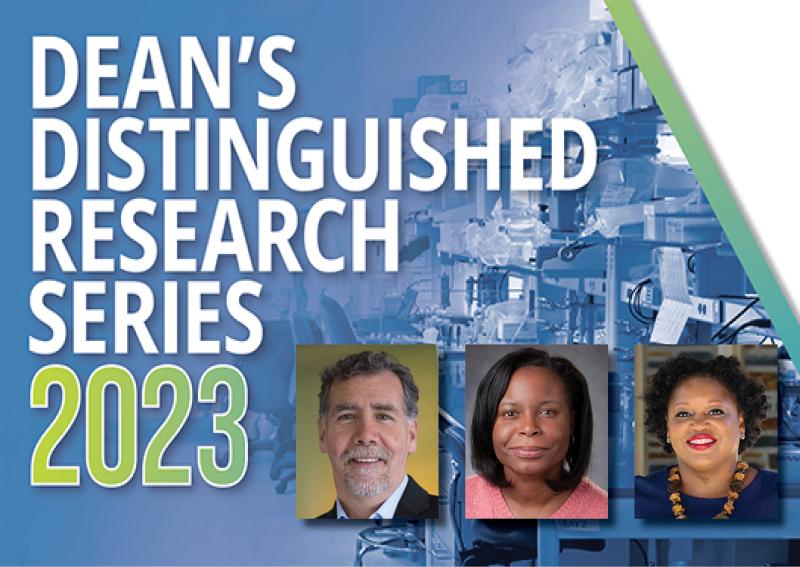 Three Department of Medicine (DOM) investigators have been invited to present during this spring's Duke University School of Medicine's Dean's Distinguished Research Series, which showcases groundbreaking research from the basic, clinical, and translational sciences.
The DOM lineup includes Chris Beyrer, MD, MPH, professor of medicine and director of Duke Global Health Institute, Keisha Bentley-Edwards, PhD,  associate director of research at the Samuel DuBois Cook Center on Social Equity and Professor of Medicine Kimberly Johnson, MD, senior fellow in the Center for the Study of Aging and Human Development.
Beyer and Bentley-Edwards will head the March 9 session Johnson will present during the April 20 session alongside Lisa McElroy, MD, MS, Inaugural Onyekwere E. Akwari Endowed Professor in Surgery. (Topic to be announced.)   
Thursday, March 9, 2023
Sixth floor, Trent Semans Center for Health Education
Trainee Poster Session from 2:30 pm – 4:00 pm
Faculty Lectures from 4:00 pm – 5:00 pm
Light bites and refreshments provided on a first-come, first-served basis
"Social Determinants and HIV: Moving Toward Interventions,"

presented by Chris Beyrer, MD, MPH, Professor of Medicine; Director, Duke Global Health Institute
"Are racial health disparities moving targets or are they a feature of social drivers of health?"

presented by Keisha Bentley-Edwards, PhD

,

Assistant Professor of General Internal Medicine; Associate Director of Research, Samuel DuBois Cook Center on Social Equity; Co-Director, Special Populations & Equity in Research Cores, Clinical and Translational Science Award, CTSI
The speakers were chosen by a committee comprising vice deans and associate deans, and invited by Dean Klotman. Formerly Research Week, the reimagined series will be held in-person and livestreamed. All faculty, staff, trainees, and students are welcome to attend.
SEE THE FULL AGENDA https://medschool.duke.edu/research/deans-distinguished-research-series-2023
Passcode: 153390
Webinar ID: 919 1035 9353