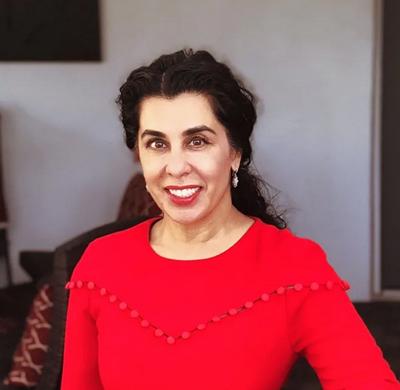 Preventative cardiologist and women's heart disease expert Martha Gulati, MD, MS, will deliver the Friday, August, 4 Joseph C. Greenfield Visiting Professor of Medicine Lecture, Understanding Sex Differences in Cardiovascular Disease. This event is in person only and will take place in Duke North 2002. 
Attendees can expect to: 
Address the persistent sex- specific gaps found in guidelines, recommendations and prevention of cardiovascular disease strategies for women, and recognize diagnostic and therapeutic adherence, 

Understand the differences in coronary artery disease patterns in women and its impact on prognosis, and 

Discuss the recognition of sex-specific risk factors affecting women that should be part of risk assessment of women. 
About the Speaker 
Dr. Gulati is the Cedars Sinai director of Preventative Cardiology at the Smidt Heart Institute, the associate director of the Barbara Streisand Women's Heart Center, and president of the American Society for Preventative Cardiology.   
 Dr. Gulati completed her medical training at the University of Toronto, Internal Medicine residency and cardiology fellowship at the University of Chicago. In addition to her roles as PI for the St James Women Take Heart project and co-PI for the Women Ischemic Syndrome Evaluation (WISE), she also serves as the American Society for Preventative Cardiology President.  
About the Lecture 
The Greenfield lecture is named in honor of the late Joseph Greenfield, MD, James B. Duke Distinguished Professor of Medicine, chair of the DOM from 1983 to 1995, and as chief of the Division of Cardiology from 1981 to 1989.