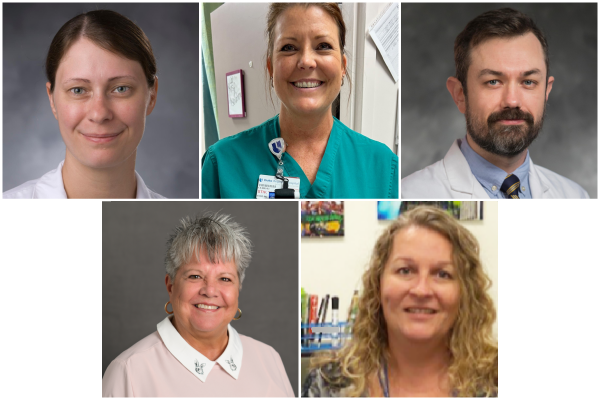 Andrew Muir, MD, Chief of the Gastroenterology division (Duke GI) announced the 2023 recipients of the first annual Duke GI Chief Awards for Excellence.  These awards honor the contributions of staff and faculty for their significant and sustained contributions to one of the missions of Duke GI. Nominations for the Chief Awards for Excellence were submitted by Duke GI division members.  Awardees were recognized by the Division Chief during the annual State of the GI Division virtual presentation on August 16. 
2023 Award Recipients
Rebecca Burbridge, MD for significant contributions and advocacy for diversity, equity and inclusion
Christi Davis STIV, GTS, CST in recognition of significant contributions to the Duke GI clinical mission
Darin Dufault, MD in recognition of leadership in the development of the Third Space Endoscopy Program
Cathy Ridenhour in recognition of contributions to the clinical mission
Christy Walters, RN in recognition of contributions in the research mission, and advocacy for diversity, equity & inclusion
Congratulations to the award recipients!
---