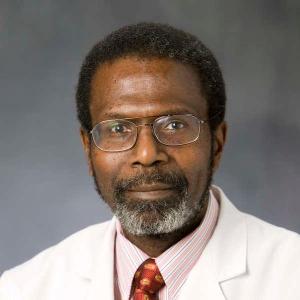 Principal Investigator
Professor of Medicine
Vice Dean, for Faculty Enrichment

Overview
The goal of this laboratory is understanding the molecular events that control excitation in cardiac muscle and the mechanisms by which excitation is modified by drugs.
Experimental models include:
The isolated cardiac myocyte
The frog oocyte
Mammalian cells expressing mRNA transcripts of wild-type and mutant channels
Embryonic stem cells that express mutant ion channels
Experimental techniques include:
DNA and RNA manipulation
Whole cell voltage clamping
Extracellular patch clamping
A current focus of the laboratory is the voltage gated sodium channel. The problems under study include:
The mechanisms of blockade of channels by antiarrhythmic drugs and neurotransmitters
The relationship between channel structure and antiarrhythmic drug binding
The development of models to describe the interaction of antiarrhythmic drugs with membrane channels
Influence of Na-channel mutations on channel gating. These studies include mutations associated with the long QT syndrome (LQTS)
The development of in vitro and in vivo models of LQTS and Brugada syndrome
These studies should provide a clearer understanding of the cellular basis of cardiac arrhythmias and the mechanisms by which they are terminated by drugs. 
Selected Publications
Chandra R, Starmer CF, Grant, AO. Multiple effects of KPQ deletion mutation on gating of human cardiac Na+ channels expressed in mammalian cells. Am J Physiol 274:H643, 1998.
Chandra R, Chauhan VS, Starmer CF, Grant AO. ß-adrenergic action on wild-type and KPQ mutant human cardiac Na+ channels: shift in gating but no change in Ca2+/Na+ selectivity. Cardiovasc Res 42:490, 1999.
Chauhan VS, Tuvia S, Buhusi M, Bennett V, Grant AO. Abnormal cardiac Na channel properties and QT-heart rate adaptation in neonatal ankyrinB knockout mice. Circ Res 86:441, 2000.
Grant AO, Chandra R, Keller C, Carboni M, Starmer CF. Block of wild-type and inactivation-deficient cardiac sodium channels IFM/QQQ stably expressed in mammalian cells. Biophysical J 79:3019, 2000.
Grant AO, Carboni M, Neplioueva V, Starmer CF, Memmi M, Napolitano C, Priori S. Long QT syndrome, Brugada syndrome, and conduction system disease are linked to a single sodium channel mutation. J Clin Invest 110: 1201, 2002.
Faculty
Augustus O. Grant, MD, Director
Valentina Semjonovna
Zhu-Shan Zhang, MD, PhD
Contact Information
Office: 2301 Erwin Road 7th Floor, Room #7407, Durham, NC, 27710
Campus mail: DUMC Box 3504, Durham, NC, 27710
Phone: 919-684-5948
Fax: 919-681-8978