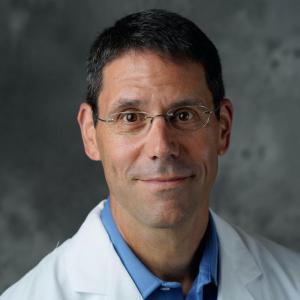 Principal Investigator
Professor of Medicine
Director, Medical Scientist Training Program
Professor of Pharmacology and Cancer Biology
Professor of Cell Biology
Member of the Duke Cancer Institute

Overview
The laboratory focuses on the study of endothelial signaling pathways that regulate angiogenesis and vascular remodeling. Understanding these processes has implications for the treatment of a variety of diseases, including:
Ischemic vascular diseases
Atherosclerosis
Vein graft disease
Restenosis
Cancer
Diabetic retinopathy
Current studies are directed toward two primary targets: 
The endothelial receptor tyrosine kinases and their ligands, with particular emphasis on the Tie receptors (Tie1 and Tie2) and the Angiopoietins: These proteins are known to play critical roles in maintenance and remodeling of the adult vasculature. In vitro studies are directed toward understanding the mechanisms regulating Tie receptor internalization and degradation and how these processes affect vascular remodeling. Ongoing in vivo studies are investigating the roles of these proteins, along with vascular endothelial growth factor (VEGF) and its receptors, in the regulation of vascular growth and remodeling in models of hindlimb ischemia, exercise-induced angiogenesis, atherosclerosis, tumor angiogenesis, and diabetes. In vivo studies involve the use of transgenic and knockout mouse models and the use of adenoviral gene delivery. Additional studies are directed toward understanding the role of VEGF and the Angiopoietins in the mobilization of bone-marrow-derived circulating cells in these processes.
Phosphoinositide 3-kinase and the phosphoinositide phosphatases PTEN and SHIP: These proteins regulate the cellular levels of important phospholipid signaling molecules that are vital for nearly all cellular events. As a result, they are important targets for the investigation and treatment of cancer. However, less is known about their roles in the vasculature, which is the subject of investigation using transgenic and knockout mice or recombinant adenoviruses in models of angiogenesis, intimal hyperplasia, atherosclerosis, and exercise-induced angiogenesis as well as in cellular studies in vitro.
Selected Publications
Kontos CD, Stauffer TP, Yang W-P, York JD, Huang L, Blanar MA, Meyer T, Peters KG. Tyrosine 1101 of Tie2 is the major site of association of p85 and is required for activation of phosphatidylinositol 3-kinase and Akt. Mol Cell Biol 1998;18:4131-4140.
Peters KG, Kontos CD, Lin C, Wong A, Rao P, Huang L, Dewhirst M, Sankar S. Functional significance of Tie2 signaling in the adult vasculature. Recent Prog Hormone R 2004; 59:51-71.
Huang J, Niu X-L, Pippen AM, Annex BH, Kontos CD. Adenovirus-mediated intraarterial delivery of PTEN inhibits neointimal hyperplasia. Arterioscler Thromb Vasc Biol 2005; 25:354-358.
Hata JA, Petrofski JA, Schroder JN, Williams ML, Timberlake SH, Pippen A, Corwin MT, Solan AK, Jakoi A, Gehrig TR, Kontos CD, Milano CA. Modulation of phosphatidylinositol 3-kinase signaling reduces intimal hyperplasia in aortocoronary saphenous vein grafts. J Thorac Cardiovasc Surg 2005;129:1405-1413.
Xie D, Li Y, Reed EA, Odronic SI, Kontos CD, Annex BH. An engineered vascular endothelial growth factor-activating transcription factor induces therapeutic angiogenesis in ApoE knockout.mice with hindlimb ischemia. J Vasc Surg 2006;44:166-75.
Faculty
Christopher Kontos, MD, Director 
Contact Information
Office: 435 Sands Building, Durham, NC, 27710
Campus mail: DUMC Box 3629, Durham, NC, 27710
Phone: 919-684-2119
Fax: 919-684-8591 
For more information visit the Kontos Lab Web site.