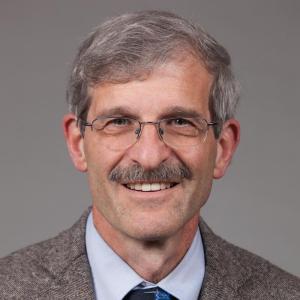 Principal Investigator
Richard and Pat Johnson University Distinguished Professor
Professor of Medicine
Professor in the School of Nursing
Member of Duke Molecular Physiology Institute
Member of the Duke Cancer Institute

Contact Information
Campus mail: DUMC Box 3327, Durham, NC, 27710
Phone: 919-684-3644
Fax: 919-684-8907
E-mail: william.kraus@duke.edu
Overview
The goal of our work is to gain a better understanding of cellular signaling pathways and mechanisms responsible for the adaptive responses of skeletal muscle.
We study these muscles' responses to normal physiologic stimuli such as exercise training, as well as maladaptive responses to pathophysiologic stimuli such as congestive heart failure and skeletal muscle atrophy associated with chronic spaceflight and the sarcopenia of aging.
We use human studies, animal models, and in vitro models of exercise to address these scientific questions.
One of our underlying assumptions is that much of the signaling in response to exercise occurs as mechano-transduction from the external environment to the nucleus, resulting in altered gene expression for metabolic, structural, and signaling proteins.
Our in vitro models are designed to explore whether mechanical deformation of skeletal muscle cells (mechano-transduction) is responsible for some of the skeletal muscle responses to changes in contractile activity. For example, we use a unilateral stretch device of our own design to explore changes induced by stretch and modifications of our design of a rotating cell culture system to explore changes induced by simulated microgravity.
Cardiovascular medicine trainees in our laboratory learn the essentials of molecular biology techniques in the context of addressing mechanistic questions of interest to the laboratory. Trainees are also instructed in scientific writing and presentation and learn how to ask meaningful scientific questions and pose hypotheses in order to develop and write scientific applications. 
Selected Publications
Norrbom J, Sundberg CJ, Ameln H, Kraus WE, Jansson E, Gustafsson T. PGC-1 mRNA expression is influenced by metabolic perturbation in exercising human skeletal muscle. J. Appl. Physiol. 96: 189-194, 2004.
Zhang S, Kraus WE, Truskey GA. Stretch-induced nitric oxide modulates mechanical properties of skeletal muscle cells. Am. J. Physiol. (Cell. Physiol.) 287: C292–C299, 2004.
Hittel DS, Kraus WE, Hoffman EP. Skeletal muscle dictates the fibrinolytic state after exercise training in men with metabolic syndrome. J. Physiol. (London): 548: 401-410, 2003.
Muoio DM, MacLean PS, Lang D, Li S, Houmard JA, Way JM, Winegar DA, Corton JC, Dohm GL, Kraus WE. Fatty acid homeostasis and induction of lipid regulatory genes in skeletal muscles of PPAR?-knockout mice: Evidence for compensatory regulation by PPAR?. J Biol Chem 277: 26089-26097, 2002.
Keteyian SJ, Duscha BD, Browner CA, Green HJ, Marks CRC, Schachat FH, Annex BH, Kraus WE. Gender differences between men and women in skeletal muscle and response to exercise training in heart failure patients. Am Heart J 145: 912-918, 2003.