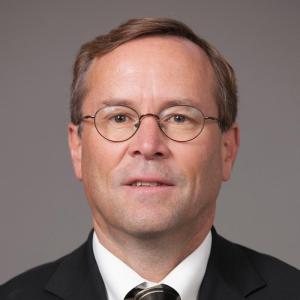 Principal Investigator
Professor Emeritus of Medicine
Co-Director of the Cardiac MRI Center in the Department of Medicine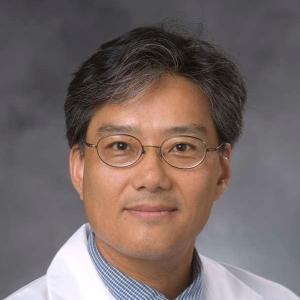 Principal Investigator
Professor of Medicine
Co-Director of the Cardiac MRI Center in the Department of Medicine
Professor in Radiology

Overview
Opened in 2002, the Duke Cardiovascular Magnetic Resonance Center (DCMRC) was the first such facility in the nation devoted exclusively to cardiovascular magnetic resonance imaging (MRI). The DCMRC is dedicated to determining the clinical situations in which cardiovascular MRI provides diagnostic information beyond that available with existing diagnostic techniques. 
The use of MRI for the routine diagnosis of heart disease remains relatively uncommon, though MRI has been used in other clinical areas since the 1970s. This is partly because while most body organs do not move and therefore can be imaged "slowly," images of the heart must be acquired at a rate that is "fast" relative to the cardiac cycle.
Recent advances in MRI technology have reduced scan times to a few seconds. Combined with synchronization of the scanner hardware to the patient's ECG, these advances allow high-quality MRIs of the heart to be acquired.
Facilities include two state-of-the-art systems fully equipped for cardiovascular imaging:
A 1,5T Siemens Avanto system at Duke University Hospital serves inpatients
A 3T Siemens Verio system at Duke Clinic serves outpatients
Current research is aimed toward understanding:
The physiologic information portrayed by magnetic resonance images of the heart
The clinical utility of this information
Technical development includes development of new MRI pulse sequences and imaging protocols. Capabilities include:
Dedicated workstations for modifying MRI scanner software at its lowest level
Individuals from academia and industry whose primary responsibility is sequence and protocol development
Candidate pulse sequences and protocols are evaluated, and those whose clinical or research potential can be demonstrated are added to the library of active scan protocols.
When to Refer a Patient
Sample indications/anatomical regions appropriate for MRI evaluation include:
Aortic dissection and other aorta abnormalities
Cardiac thrombus
Cardiomyopathy
Congenital defects
Heart failure
Ischemic evaluation
Pericardial thickening, cysts, and mass
Pericardial effusion
Shunt
Valvular conditions
Vascular disease
Viability assessment
Contraindications
As an initial screening tool for referring physicians, MRI is contraindicated for patients with the following:
Aneurysm clips
Carotid artery vascular clamp
Neurostimulator
Insulin or infusion pump
Implanted drug infusion device
Bone growth/fusion stimulator
Cochlear, otologic, or ear implant
Scheduling
For more information or to refer a patient, please call 919-668-5580.
To assist us with scheduling a patient, please fill out and fax the referral sheet:
Or, have the following information ready when you call:
Name and phone number of the patient
Indication(s) for the exam
Name and phone number of the referring physician
Faculty
Robert M. Judd, PhD
Co-Director
Raymond J. Kim, MD
Co-Director
For a full list of our current faculty members, please visit our faculty page.
Contact Information
Duke Cardiovascular Magnetic Resonance Center
Office: Duke Clinic, Room 4229, Orange Zone, Trent Drive, Durham, NC, 27710
Campus mail: DUMC Box 3934, Durham, NC, 27710
Phone: 919-668-3539 or 919-668-5580
Fax: 919-668-5588
E-mail: dcmrc-admin@duke.edu