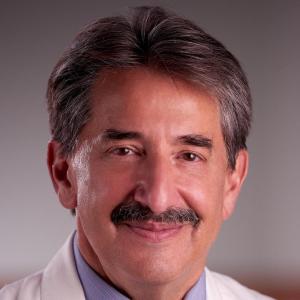 Principal Investigator
Professor of Medicine
Member in the Duke Clinical Research Institute

Overview
Complementary and alternative medical practices are widely used, but little systematic data exist on their mechanisms of action, safety, or effectiveness. Patients with heart disease, including those with congestive heart failure and ischemic heart disease, may either realize unique benefits or suffer life-threatening complications from alternative therapies.
That makes well-designed clinical trials of these treatments' safety and efficacy mandatory for optimal therapeutic strategies.
A thorough understanding of the spectrum of therapies, from biochemical mechanisms of herbal remedies to intangible "noetic" medical therapies with no known mechanism--such as healing touch, distant healing, and prayer--is an area of growing research activity and funding potential.
The complementary and alternative medical (CAM) research laboratory studies such therapies and their:
Mechanisms of activity
Clinical outcome
Impact on quality of life
Cost-effectiveness
In 2005, the laboratory led the first multi-center, prospective, randomized trial of distant intercessory prayer and bedside music, imagery, and touch therapy (MIT).
Other research examples include:
Study of the biochemical mechanisms of herbal remedies
Measures of physiologic response to biofield therapies
An NIH-funded randomized study of chelation therapy
The laboratory offers cardiovascular medicine fellows the opportunity to gain mentoring and experience in CAM practices in cardiology settings through their exposure to and participation in such research.
Selected Publications
Krucoff MW, Crater SW, Gallup D, Blankenship JC, Cuffe M, Guarneri M, Krieger RA, Kshettry V, Morris K, Oz M, Pichard A, Sketch Jr M, Koenig HG, Mark D, Lee KL. Music, imagery, touch and prayer as adjuncts to interventional cardiac care: the Monitoring and Actualization of Noetic TRAinings (MANTRA) II randomized study. Lancet 2005;366:211-17.
Vogel JH, Bolling SF, Costello RB, Guarneri EM, Krucoff, MW, Longhurst JC, Olshansky B, Pelletier KR, Tracy CM, Vogel RA; Integrating Complementary Medicine Into Cardiovascular Medicine: A Report of the American College of Cardiology Foundation Task Force on Clinical Expert Consensus Documents. J Am Coll Cardiol 2005;46:184-221.
Yager JE, Crater SW, Krucoff MW. "Prayer and Cardiovascular Disease" in press Complementary Clinical Medicine: The Clinical Handbook Oz M, Stein RA eds., Humana Press 2004.
Krucoff MW, Liebowitz R, Vogel JH, Mark D. "Complementary and Alternative Medical Therapies: Opening the Door to the Science and Practice of Integrative Medicine in Cardiovascular Care" in press Hurst: The Heart, Logue RB, Schlant RC et al eds., McGraw Hill Publ 2004.
Dusek JA, Astin JA, Hibberd PL, Krucoff MW. Healing prayer outcomes studies: consensus recommendations. Alt Therapies 2003; 9, No. 3, (suppl): A44-A53.
Faculty
Mitchell W. Krucoff, MD
Director, CAM Research Laboratory
Suzanne W. Crater, ANP-C
Coordinator, CAM Practitioners
Michael S. Cuffe, MD
Daniel B. Mark MD, MPH
Director, Outcomes/EQOL 
Kerry L. Lee, PhD
Senior Biostatistician
Contact Information
Office: Durham VA Medical Center, 508 Fulton Street, Room A3006, Durham, NC, 27705 
Campus mail: Box 3968, Durham, NC, 27710
Phone: 919-286-6860 
Fax: 919-286-6861