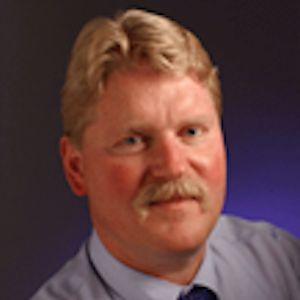 Principal Investigator
W. David and Sarah W. Stedman Distinguished Professor of Nutrition in the School of Medicine
Professor of Pharmacology and Cancer Biology
Director, Sarah W. Stedman Nutrition and Metabolism Center
Professor in Medicine
Affiliate, Duke Global Health Institute
Member of the Duke Cancer Institute

Overview
Molecular Genetics and Metabolic Regulation in Diabetes and Obesity
Understanding metabolic regulatory mechanisms is the laboratory's focus.
Key projects include:
Molecular and biochemical mechanisms of fuel-mediated insulin secretion and their impairment in obesity and diabetes
Mechanisms of pancreatic beta-cell growth and survival
Regulation of glucose and lipid metabolism in liver
Mechanisms by which metabolic alterations in liver affect peripheral (e.g. muscle) fuel metabolism 
The laboratory employs a highly interdisciplinary approach to each of these projects, including:
Gene discovery (microarray analysis)
Genetic engineering
Enzymology and biochemistry
State-of-the-art tools for metabolic analysis, including flux measurements by stable isotope NMR and metabolic profiling by mass spectrometry
In his role as director of the Sarah W. Stedman Nutrition and Metabolism Center, Christopher Newgard, PhD, has also formed a clinical research team that is applying comprehensive metabolic and biomarker profiling to obese humans as they lose weight by eight different interventions that are available on the Duke campus or in the surrounding community.
Faculty
Christopher B. Newgard, PhD
Director
Sarah W. Stedman Nutrition and Metabolism Center
W. David and Sarah W. Stedman Distinguished Professor
Departments of Pharmacology & Cancer Biology, Medicine, and Biochemistry
Contact Information
Office: 4321 Medical Park Drive, Suite 200, Durham, NC, 27704
Campus mail: DUMC Box 3813, Durham, NC, 27710 
Phone: 919-668-6059 
Fax: 919-477-0632