Duke Health Hospital Medicine Programs span Duke University Hospital (DUH), Duke Regional Hospital (DRH), and Duke Raleigh Hospital (DRAH) and have been in existence for over 20 years.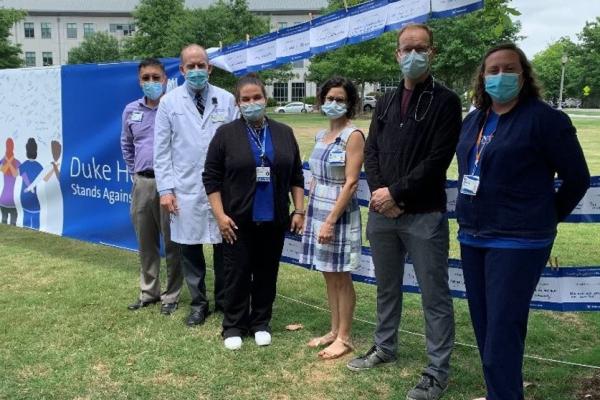 The Duke Hospital Medicine Program is continuously growing. We pride ourselves on our team's exceptional clinical and academic skills, diverse backgrounds, innovative problem solving, and engagement with projects and committees driving the success of our health system. Our program is supported by an outstanding administrative team who helps us succeed in our mission. I would like to describe our main areas of focus and also recommend that you view other pages on our website which contain more detail.
Please click an area below to learn more.