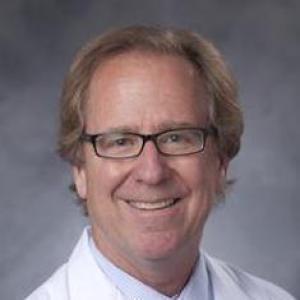 Principal Investigator
James R. Clapp Distinguished Professor of Medicine, in the School of Medicine
Professor of Medicine
Professor in Cell Biology
Professor in Immunology

Contact Information
Address:
DUMC 103015
Durham, NC 27710
Appointment Telephone:
919-684-9788
Office Telephone:
919-684-9788
Fax:
919-684-3011
Overview
Research Interests
The Coffman Lab is interested in understanding the role of the kidney in disease states such as hypertension and chronic kidney disease. Our research addresses issues that are relevant to disorders such as hypertension, diabetic nephropathy, transplant rejection, and autoimmune diseases.
Publications from Coffman Lab on PubMed
Lab Members
Ting Yang, MD, PhD
Assistant Professor
Bob Griffiths
Research Analyst
Cindy Chen
Research Technician
Current Studies
Project 1: Renin-angiotensin system (RAS) biology: The actions of the RAS to control blood pressure are primarily mediated by type 1 angiotensin receptors (AT1A). Using a kidney cross transplantation model, the Coffman Lab has demonstrated distinct roles for pools of AT1 receptors both in the kidney and in extra-renal tissues to determine the normal level of blood pressure.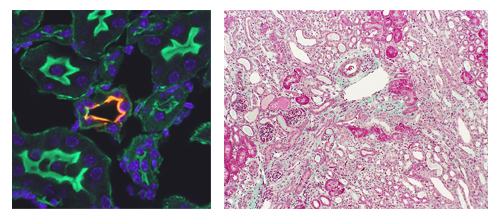 In hypertension on the other hand, we found that AT1 receptors in the kidney play the dominant role, whereas AT1 receptors outside the kidney have little impact. A major objective of the Coffman Lab is to precisely localize key cellular targets of AT1 receptors within the kidney and systemic tissues that control blood pressure and influence end-organ damage.
Project 2: Lipid mediators derived from cyco-oxygenase metabolism of arachidonic acid in blood pressure regulation: Prostaglandin (PG) E2 has diverse actions in the kidney affecting renin release, vascular tone, and epithelial functions.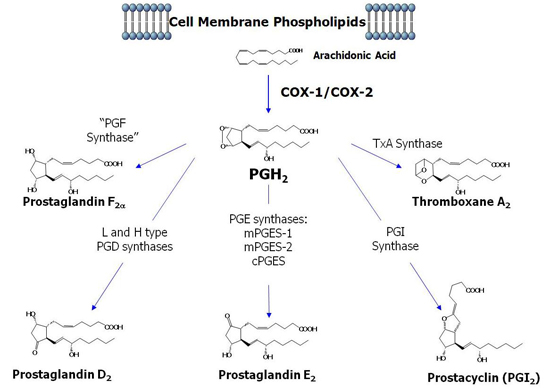 PGE2 is synthesized from arachidonic acid by the sequential actions of phospholipases, cyclooxygenases, and PGE synthases. The Coffman Lab is interested in studying the role of prostaglandins in blood pressure regulation and influences end-organ damage.