Interventional pulmonology is a rapidly evolving field with a focus on lung cancer and other thoracic malignancies, airway disorders and pleural disease.
The mission of Duke Interventional Pulmonary Fellowship is to train the leaders in the field by exposure to high volume of complex cases, multi-disciplinary and thoughtful approach, and cutting edge research. It is a one-year program which is fully accredited by American Association of Bronchology and Interventional Pulmonology (AABIP) and Association of Interventional Pulmonology Program Directors (AIPPD). It is offered to physicians who have completed Pulmonary and Critical Care Fellowship in a US accredited program, and are eligible for medical license in North Carolina.
To Apply
Please go to aippd.org to apply using IPFAS.
Duke Interventional Pulmonology participates in NRMP match.
For more information, contact
Kamran Mahmood, MD, MPH 
Fellowship Director
k.mahmood@duke.edu
Traci Womble
Program Coordinator
919-668-4289
traci.womble@duke.edu
Faculty
The program was started by Momen M. Wahidi, MD, MBA in 2003, who is the director of Interventional Pulmonology. Kamran Mahmood, MD, MPH is the director of Interventional Pulmonology Fellowship since 2013. Other faculty include Scott L. Shofer , MD, PhD, who is the Director of Interventional Pulmonology at Durham VA Medical Center. Coral Giovacchini, MD, is the Director of Interventional Pulmonology at Duke Raleigh Hospital. Michael Dorry, MD, is the interventional pulmonologist at Duke University and Duke Raleigh Hospitals.
Areas of Focus
Thoracic Oncology
Duke Cancer Center is a comprehensive cancer center which serves North Carolina and neighboring states. We take care of patients with diagnosed and undiagnosed lung masses and nodules, and offer the cutting-edge diagnostic bronchoscopy including endobronchial ultrasound (EBUS), navigation bronchoscopy, and cone-beam CT guided bronchoscopy. We also offer therapeutic bronchoscopy procedures which include rigid bronchoscopy, airway stents, airway ablative therapies like electrocautery, argon plasma coagulation and laser, cryotherapy and photodynamic therapy.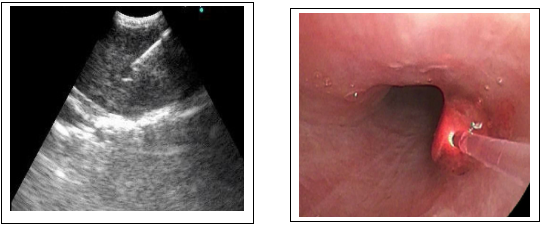 Complex Airway Disorders
Duke is one of the leading lung transplant centers in the US. Interventional Pulmonology offers support to lung transplant patients with anastomosis dehiscence and airway stenosis. In addition, we offer comprehensive care to patients with other complex airway disorders, like tracheobronchomalacia, granulomatosis with polyangitis, post-intubation and idiopathic tracheal stenosis. We also perform percutaneous tracheostomy in patients on prolonged mechanical ventilation. In addition, we offer bronchoscopic lung volume reduction using various valves for patients with advanced COPD.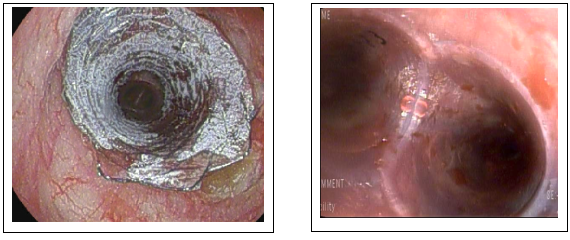 Pleural Disease
Interventional Pulmonology team takes care of benign and malignant pleural disorders. We offer thoracentesis, chest tube placement, indwelling pleural catheter placement and medical pleuroscopy for pleural biopsy.
Research
Duke Interventional Pulmonology is at the forefront of research in thoracic oncology, complex airway disorders and pleural disease. A list of publications and current research projects is available. The current area of focus includes:
Lung transplantation

Airway complications
Pleural disease

Rigid bronchoscopy and EBUS outcomes
Bronchoscopy training
Tunneled pleural catheter management
Malignant pleural effusion diagnosis
Endoscopic lung volume reduction and bronchoscopic targeted lung denervation for COPD
Cryobiopsy for ILD
Procedure safety
Didactics
Annual Conferences
Duke Interventional Pulmonology holds several national conferences every year. These include:
Southeastern First Year Fellows' Bronchoscopy Course
The conference faculty include world's leading experts, and participants from all over U.S. attend these conferences.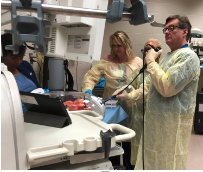 Didactic Conferences
Interventional Pulmonary faculty and fellows are also involved in several didactic conferences:
Facility
Inpatient Procedure Suite and Operating Room in Duke Medicine Pavilion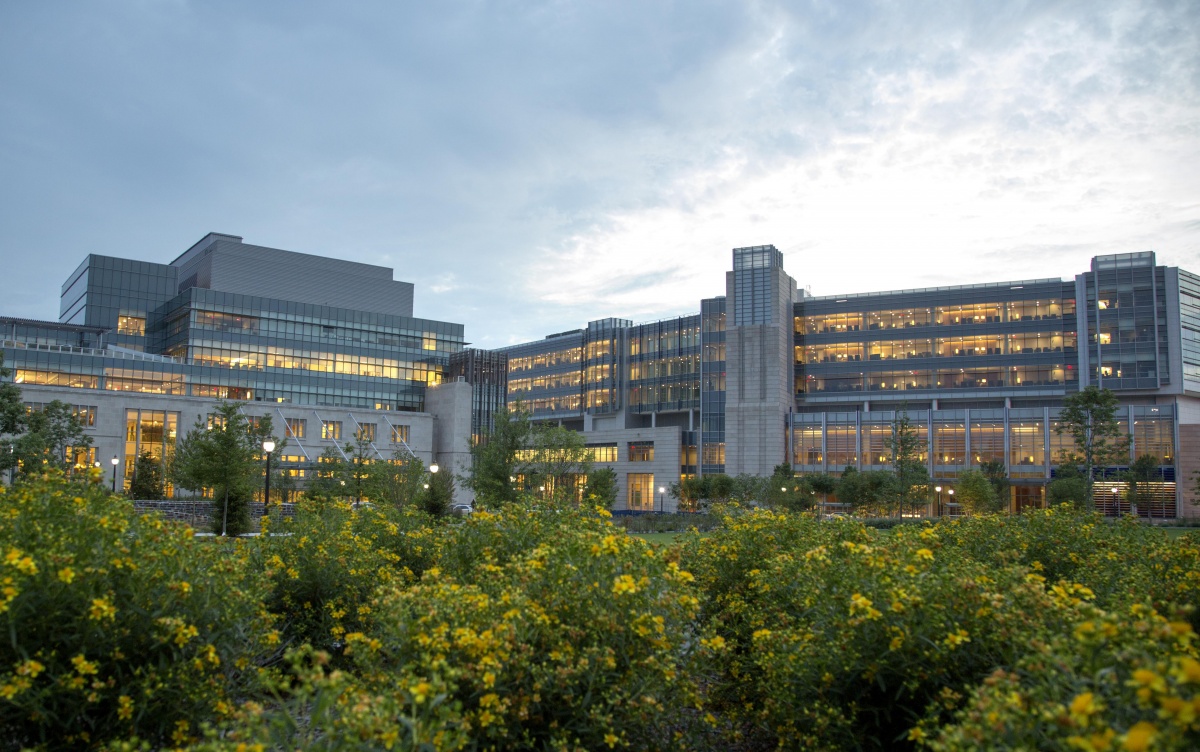 Outpatient Procedure Suite in Duke South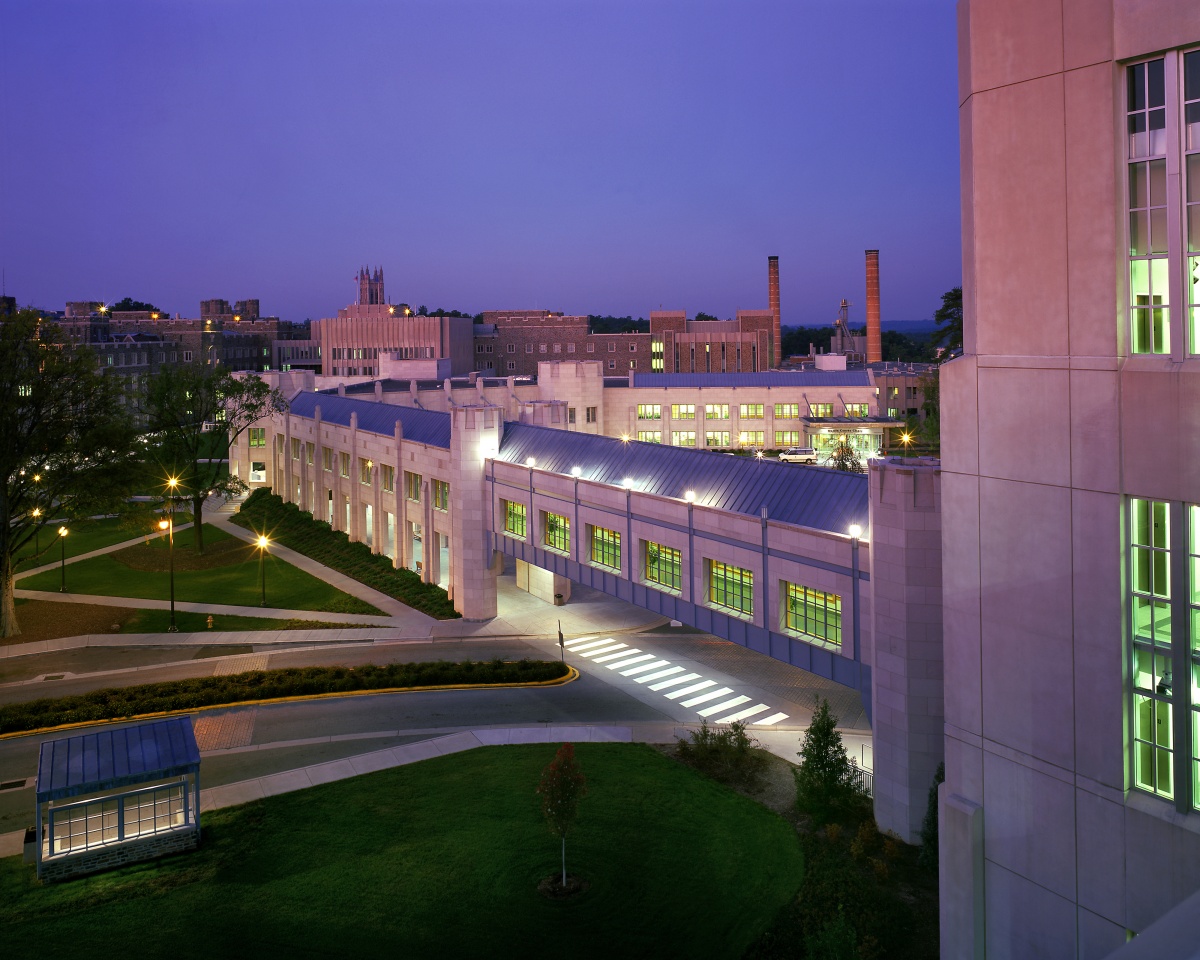 Outpatient Clinic in Duke Cancer Center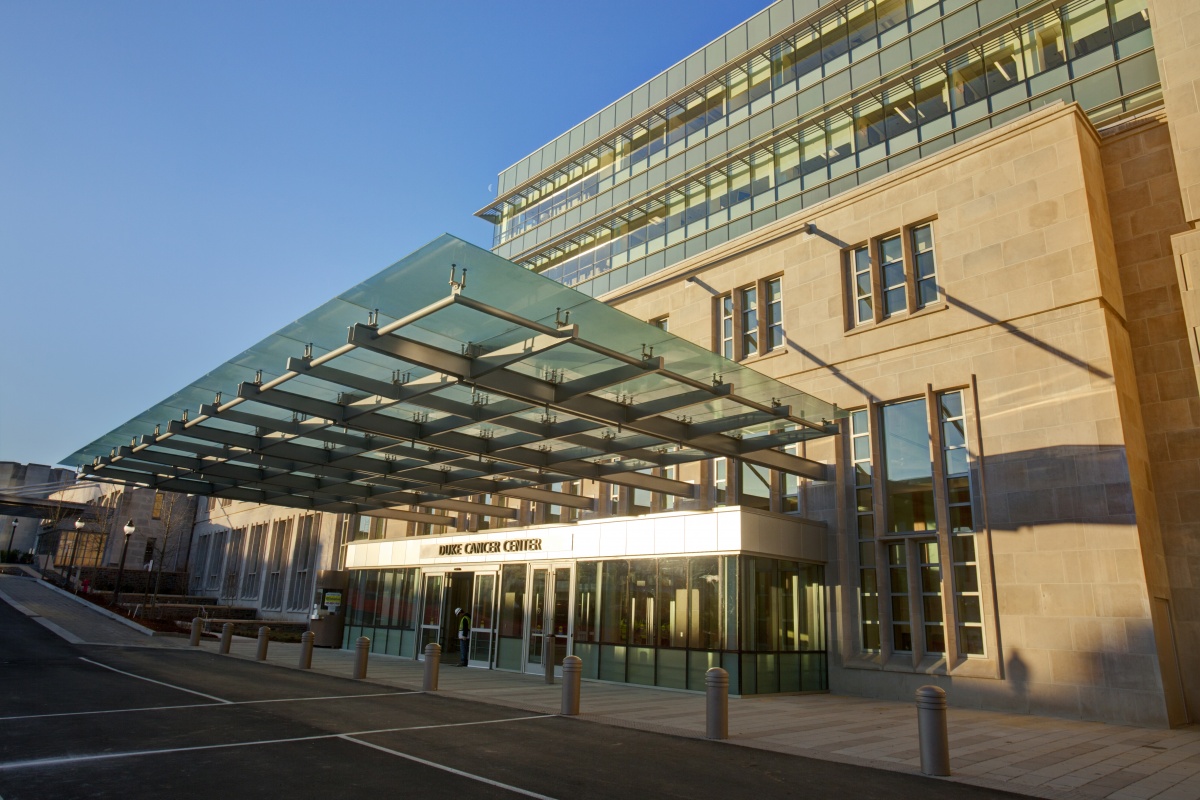 Previous Fellows
Previous graduates of the Duke Interventional Pulmonology Fellowship are leading successful programs throughout the U.S.
2007: Scott L Shofer, MD, PhD

Director, Pulmonary Fellowship at Duke University
Director, Interventional Pulmonology, Durham VA Medical Center

2011: Kamran Mahmood, MD, MPH

Director, Interventional Pulmonary Fellowship at Duke University
Co-Director Bronchoscopy Unit, Duke University

2012: Neil A Ninan, MD, MBA

Director, Interventional Pulmonology, Touro Infirmary, LA

2013: A Christine Argento, MD

Director, Interventional Pulmonary, Northwestern University, IL

2014: Ellen Volker, MD

Director, Interventional Pulmonology, National Jewish Hospital, CO

2015: Mary Elmasri, MD

Interventional Pulmonology, CO

2016: Ralitza Martin, MD

Interventional Pulmonology, Atlanta, GA

2017: Edward Kessler, MD
2018: Coral Giovacchini, MD

Director, Interventional Pulmonary, Duke Raleigh Hospital
Interventional Pulmonology, Duke University

2019: Luke Seaburg, MD

Virginia Mason Hospital, WA

2020: Kristen Glisinski, MD

National Jewish Hospital, CO

2021: Michael Dorry, MD

Interventional Pulmonology, Duke University