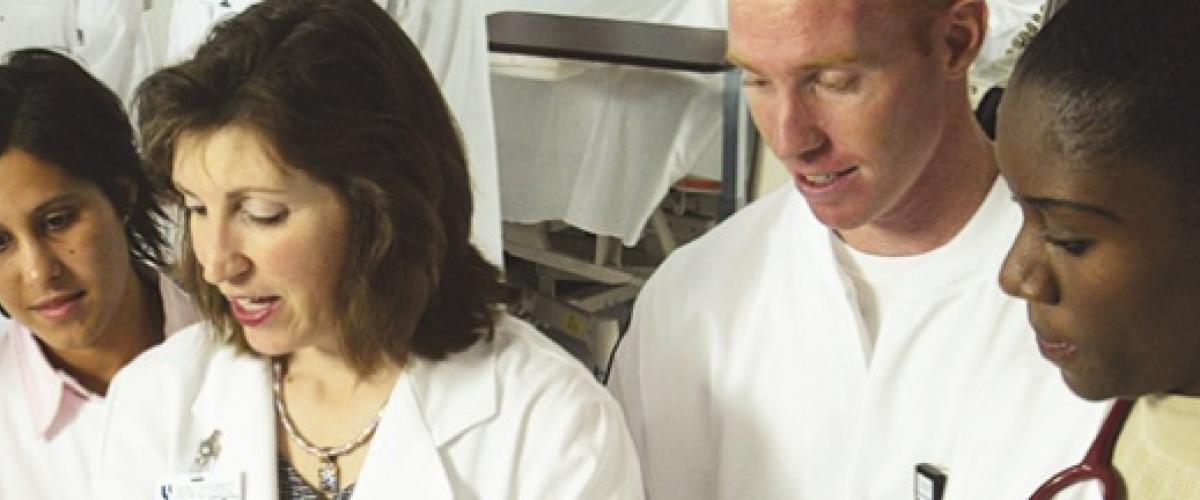 Training the Next Generation of Pulmonary Specialists
The Duke division of Pulmonary, Allergy, and Critical Care Medicine offers unique opportunities for medical students and professionals to further their training in pulmonary medicine.
Students train with leading pulmonologists who employ cutting-edge technology in both treatment of patients and in their research initiatives.
Advanced Fellowship Training Programs
Internal Medicine Residency Program
Medical students doing their residency in internal medicine can choose subspecialty clinical training in the Duke Division of Pulmonary, Allergy, and Critical Care Medicine.
Residents will subspecialize in pulmonary medicine for a year after their internal medicine residency ends. These residents benefit from working with some of Duke's top doctors and learn the innovative treatment methods employed by our physicians.
Continuing Education
The Department of Medicine Continuing Medical Education (CME) program offers education, training and practice, and guidance in providing exemplary patient care.