The Duke Asthma Allergy and Airway Center Asthma Program offers a comprehensive, collaborative and multi-disciplinary approach to patient care, research and education.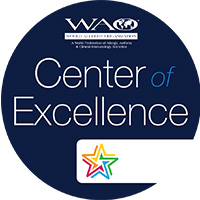 Our Team
Asthma can affect individuals at any age of life and can have lasting impacts of quality of life. Whether you seek to better control your asthma, improve your physical endurance or sport performance, we have a team of experts equipped at helping you achieve your personal goals. Our goal is to help you achieve yours and we do that via a personalized approach to your asthma care. 
Through our partnerships with allergy, immunology, otolaryngology, sports physiology, gastroenterology, rheumatology and more, we are able to connect you with a team of experts as needed to help you achieve maximal control of your asthma so you can spend more time doing the things you love. 
Mission Statement
The Asthma Program at the Duke Asthma Allergy and Airway Center delivers extraordinary and personalized care for patients suffering from asthma, provides access to cutting edge trials in asthma, trains the next generation of asthma specialist and delivers equitable care to the population of North Carolina and beyond. 
Clinical Care
Patients – The Duke Asthma Allergy and Airway Center Asthma Program treats all adult patients (18 years and older) with asthma, whether that be mild intermittent, exercise induced, moderate or severe persistent asthma.  Asthma can be triggered by a variety of environmental, allergic or other exposures.  Our team works with each individual patient to understand not only what is triggering or driving their asthma, but works to develop a comprehensive treatment plan aimed improving patient outcomes.  We are committed to helping patients reduce their need for hospitalizations or emergency room visits, reducing their need for oral corticosteroids and ultimately improve their quality of life.  Our team of experts is ready to help you gain control of your asthma!
Conditions that we treat include:
Mild, moderate and severe persistent asthma

Exercise induced asthma

Asthma in Athletes

Allergic Asthma

Aspirin (or NSAID) Exacerbated Respiratory Disease

Eosinophilic (T2 mediated) Asthma

Non-eosinophilic (non-T2 mediated) Asthma

Asthma in pregnancy

Adult onset asthma

Vocal Cord Dysfunction

Exercise Induced Laryngeal Obstruction

Reflux in Asthma

Chronic Sinusitis in Asthma

Nasal polyposis in Asthma

Eosinophilic Granulomatosis with Polyangiitis

Hypereosinophilic Syndrome
Services – As a part of our Duke Asthma Allergy and Airway Center Asthma Program, we have access to a wide variety of diagnostic services to assist in confirming a diagnosis if needed, assessing disease severity, assessing airway inflammation and identifying allergic triggers.  We also have the capability of performing bicycle or treadmill exercise tests that can assess for exercise induced bronchoconstriction and adhere to American Thoracic Society Guidelines.  
A list of services we provide are:
Comprehensive pulmonary function testing

Bronchodilator testing

Methacholine Challenge

Mannitol Challenge

Fractional Exhaled Nitric Oxide (FeNO)

Skin testing for allergies

Allergen immunotherapy (allergy shots)

Aspirin desensitization

Exercise challenge (bicycle or treadmill) for assessment of exercise induced asthma

Exercise laryngoscopy

Cardiopulmonary exercise testing (VO2 max)