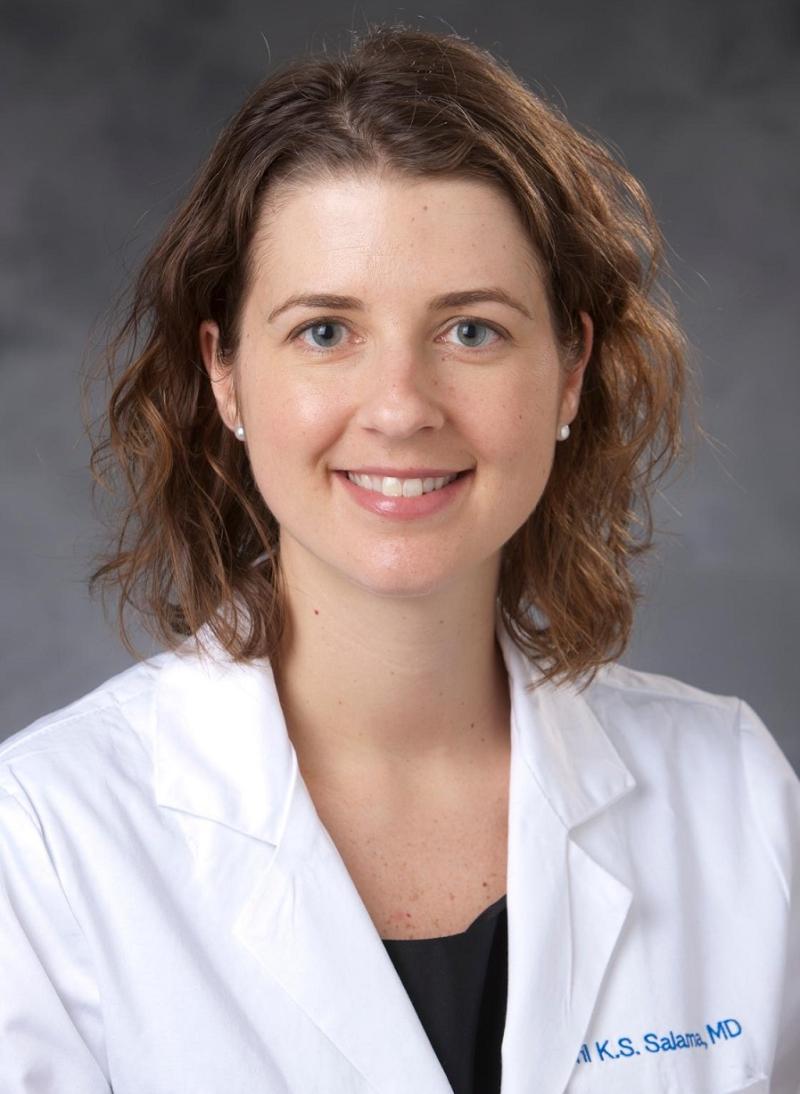 April Salama, MD, associate professor in the division of Medical Oncology, will take over as chair of the Clinical/Health Services Researcher Branch of the Faculty Development Academy (FDA), effective immediately.
Salama is taking over this role from David Edelman, MD, a professor in the division of General Internal Medicine, who will remain an FDA coach, says Laura Svetkey, MD, vice chair for faculty development and diversity. 
The FDA was established in 2011 with the aim to supplement individual faculty career development for junior faculty through a multifaceted approach including networking, tailored seminars, and coaching sessions.
Salama has a long commitment to supporting faculty career development. She founded a career development program for women in oncology and has also served as a coach in the FDA since 2020. 
"As an alumnus of the FDA myself, I can attest first hand to how helpful it was to have access to the mentoring resources the academy provides," says Salama. "Being able to serve as a coach for the past two years has been incredibly rewarding. As chair, I'm looking forward to continuing to work with the outstanding FDA team in supporting our faculty."
"Many thanks to David Edelman for his skillful leadership of the Clinical/Health Services Branch of the FDA," says Svetkey. "And a giant welcome to April Salama. April has been an outstanding FDA coach, and I'm thrilled that she is now taking on this leadership role."
A new cohort of FDA members in all four branches will start later this month.