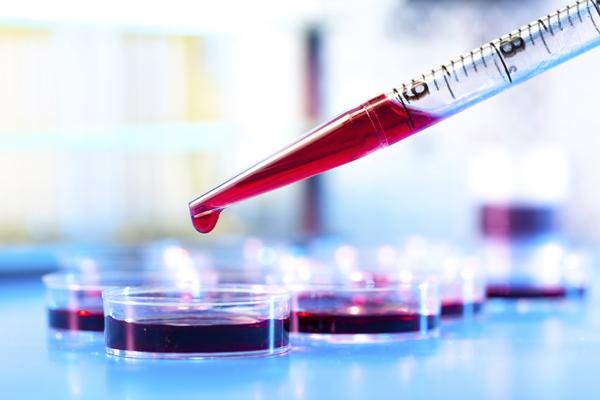 The International Society on Thrombosis and Haemostasis (ISTH) has awarded a Reach-the-World (RTW) Fellowship to Brazilian internal medicine resident Alexandre Soares Ferreira Jr., MD, to come to Duke for a 16-week immersive clinical, laboratory, and research experience in hemostasis and thrombosis in the division of Hematology.
The Reach-the-World Fellowship Program gives junior clinicians and researchers the opportunity to study at host institutes known for their expertise in thrombosis and hemostasis.
Toyosi Onwuemene, MD, MS, associate professor in the division of Hematology, will host and mentor Ferreira, a resident at Faculdade de Medicina de São Jose do Rio Preto in São Paulo.   
The two met when Ferreira was a visiting medical student with the Duke Clinical and Translational Science Institute Exchange Program in 2019. He has been working remotely on research projects with Onwuemene and her research team since that time, presenting his scholarship at the 2022 annual meeting of the American Society of Apheresis. He is a recipient of the Hemostasis and Thrombosis Research Society 2023 Annual Meeting Abstract Award and has also authored six scholarly manuscripts.
"Dr. Ferreira has shown a sustained commitment to working collaboratively on Duke hemostasis and thrombosis projects, which he may not have had access to at his home institution," Onweumene says. "This is especially pertinent to the field of non-malignant or benign hematology where there is concern that there is not as much interest from a younger generation of physicians."
Not only is the award an important opportunity to improve his skills as a clinician and researcher leading clinical studies in thrombotic disorders, Ferreira says, it allows him to address a priority issue for his home institution and for Brazil: the diagnosis and management of patients with rare thrombotic disorders, which are life-threatening conditions that require early recognition and treatment.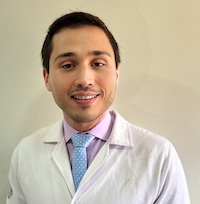 "By receiving training in a world-class hemostasis and thrombosis program I hope to achieve my long-term goal of becoming an investigator leading clinical studies in rare thrombotic disorders, which is essential to improve the management and outcomes of these patients," he adds. "This is a huge opportunity for me and my institution and we are very excited about it."
Ferreira will rotate through Duke's hemostasis and thrombosis clinical programs, including the inpatient Clinical Coagulation Service, the Anticoagulation Clinic, and the High-Risk Thrombosis Clinic. He will also rotate through clinical translational research labs in the Division of Hematology to foster potential research collaborations.
The Duke Hemostasis and Thrombosis Center takes a unique multidisciplinary approach to the diagnosis and management of patients with a wide variety of hemostatic and thrombotic disorders. As a leader in basic research efforts, translational research and clinical trials in this area, Duke has specialized labs for hemostasis testing, platelet studies, thrombosis testing, pediatric testing, hemostasis testing in animal model systems, and  test development.