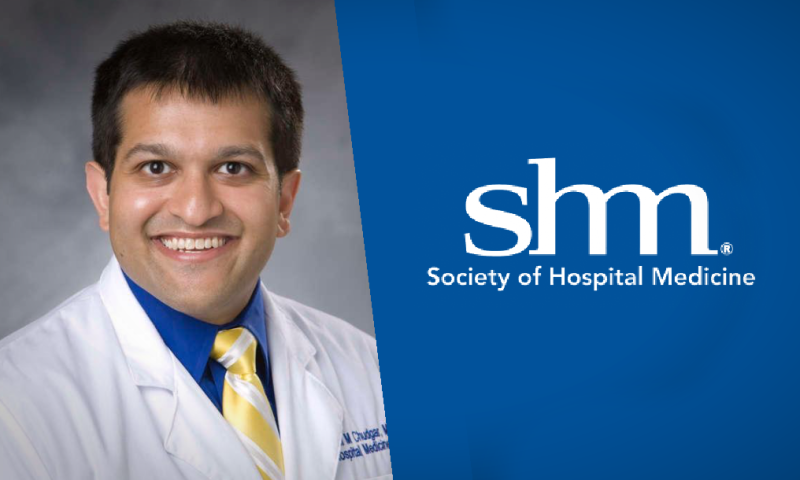 Associate Professor of Medicine in the division of General Internal Medicine, Saumil Chudgar, MD, was selected for the Senior Fellows Class of 2023 by the Society for Hospital Medicine (SHM). Those who have achieved this designation have a proven track record of promoting excellence, innovation and improving the quality of patient care in hospital medicine.
Dr. Chudgar is the Assistant Dean for Clinical Education for the School of Medicine, is a renowned clinician-educator, and has achieved significant recognition for his educational efforts.
"I feel very honored to join several other Duke colleagues as a Senior Fellow in Hospital Medicine," says Chudgar. "It has been a privilege for me to see the growth of academic hospital medicine as a career path for many of our students and residents. I am very lucky to be supported by the department and my division for my medical education teaching and scholarship."
Congratulations on this worthy national recognition, Dr. Chudgar! 
Click here to view a full list of current SHM Fellows and Senior Fellows.