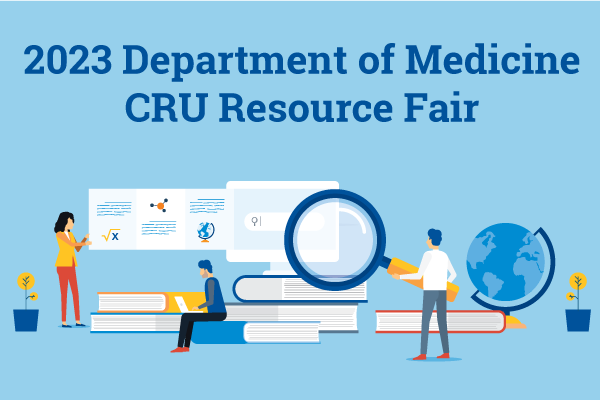 The DOM Clinical Research Units (CRUs) invite faculty, fellows, and residents to a clinical research resources fair to help connect you directly to resources available at Duke.
Contributors to the event include central support staff from your CRUs like your Assistant Research Practice Managers (ARPMs) and Research Practice Managers (RPMs), and finance leadership. Other SOM resources represented include staff from OASIS, contracts and DOMRA, CTSI resources, CRU statisticians, several DOCR directors including clinical operations, data, PACE, DEPRU and Research@Pickett.
The fair will be held Wednesday, January 25th on the 6th floor of Trent Semans Center, 2 sessions will be held (morning & afternoon) with light refreshments provided.
Complete this registration and a calendar invite will be sent to you. Any questions about this event, please contact Jennifer Hamill.