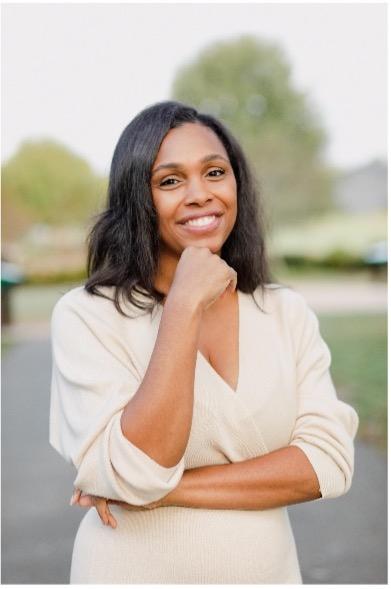 Beth Lassiter MSHR, PHR, has been named Director of Human Resources for the Department of Medicine, she succeeds Jim Nieman, MBA, after 17 years in the role.
With over 12 years of experience, Beth has held a number of other positions in the field of human resources, including several at Duke where she acted as a liaison with Duke University Human Resource leaders, offices and external partners to provide expertise on human resources and payroll functions and issues, provided consulting and coaching services to client service leaders to drive change initiatives, culture and engagement, talent and acquisition, and process improvement projects. Beth has proven herself to be a strategic human resources leader with a people focus and creative problem-solving approach.
Jim Nieman has transitioned to a new role in Duke's Office of the Provost after playing a central role in the development and success of the department.  Most notably, his recruitment, training, and mentorship of a small and extremely talented HR and APT team has benefited our division chiefs and administrators, greatly. We were extremely lucky to have a partner like Jim and thank him for all his years of service. 

Be sure to take some time to congratulate Beth on her promotion and wish her luck in the future. Over the next couple of months, she will also be seeking input to gain clarity on the goals, priorities, and opportunities for continued advancement our Human Resource systems and operations. You can contact her at 919-681-1378 or beth.lassiter@duke.edu.
---
Q&A: New HR Director Highlights Her Vision for the Role
As she assumed her new duties as Director of Human Resources for the Department of Medicine, Beth Lassiter took a few minutes out of her busy first day on the job to outline her vision for the role. She foresees the establishment of more data analytics in support of decision making,  leaning more on our external partners and thinking about opportunity for collaboration throughout the school.
Please describe your vision for the Department of Medicine's Office of Human Resources.
Beth Lassiter: My primary vision for our HR team is strengthening ourselves as strategic HR partners for our divisions and centers. What does that look like? I would like us to use more data and analytics to drive our Initiatives, determine priorities and make impactful decisions within the HR realm.
For example, by using data points from job postings, our team can effectively identify trends that will determine if we need to collaborate with corporate recruitment to establish recruitment strategies in an effort to strengthen out candidate pool. There is always room for improvement when providing services to our department and I look to focus on these opportunities.
Another vision that I have for our HR team, is improving our collaboration efforts with our external partners. For example, we can explore opportunities to utilize the office of Learning & Organization Development to bring necessary trainings to staff and managers, employ support from the corporate recruitment office for recruitment planning, and lean on our partners in the Office of Institutional Equity, as we develop our departmental Diversity, Equity and Inclusion initiates and goals.
I also envision our HR team exploring opportunities to collaborate with our peers in HR across the school. There are other departments within the school who face similar situations, and there is opportunity for us to learn and partner to overcome these challenges together.
Are you thinking of an example?
Beth Lassiter: We know that we're facing some challenges with realignment, and it's a little bumpy here and there, and there are questions that come up. I wonder if other departments have already found answers to some of our questions. Their collaboration would help us better support our department. There are other opportunities, outside of the PDC alignment, for us to collaborate with other departments across the School of Medicine.  It will be my goal, to focus and capitalize on those opportunities.
What are some of the biggest challenges facing academic departments in medicine?
 Beth Lassiter: Its without doubt that remote work brings some amazing benefits. It allows a better work life balance and flexibility for many. Additionally, it allows us to be competitive in our recruitment efforts, but it also comes with its own challenges. Some of these challenges include:  possible weakening of employee engagement and reduction in employee recognition efforts. There are opportunities for us, as a department, to make sure our remote and hybrid staff feel supported, recognized and engaged. I am excited to explore creative ways to bring that support to our department.
What else do folks need to know about Duke Department of Medicine Human Resources moving forward?
Beth Lassiter:  It's important that people know that we will continue to provide support as HR partners, we look forward to using technology to bring engagement and support to remote and on-campus employees. We will build on the use of data to be proactive in our initiatives and programs.
We understand that people enjoy the benefits of hybrid and remote work, and we understand from our recruitment partners how using "remote" or "hybrid" on a job posting increases the size and strength of our candidate pool. So, it is vital that we look for ways to support employees once they are hired and ensure we make all employees, despite work location, feel engaged and championed.
We are also excited to explore opportunities in the diversity, equity and inclusion space. We intend to use data and analytics to help drive our efforts. We want to know if we are attracting a diverse applicant pool, interviewing diverse candidates, making diverse hires, providing learning and development opportunities equitably, and being equitable when considering succession planning and internal promotions.
We have a great foundation, and I look forward to continuing to build on that foundation.